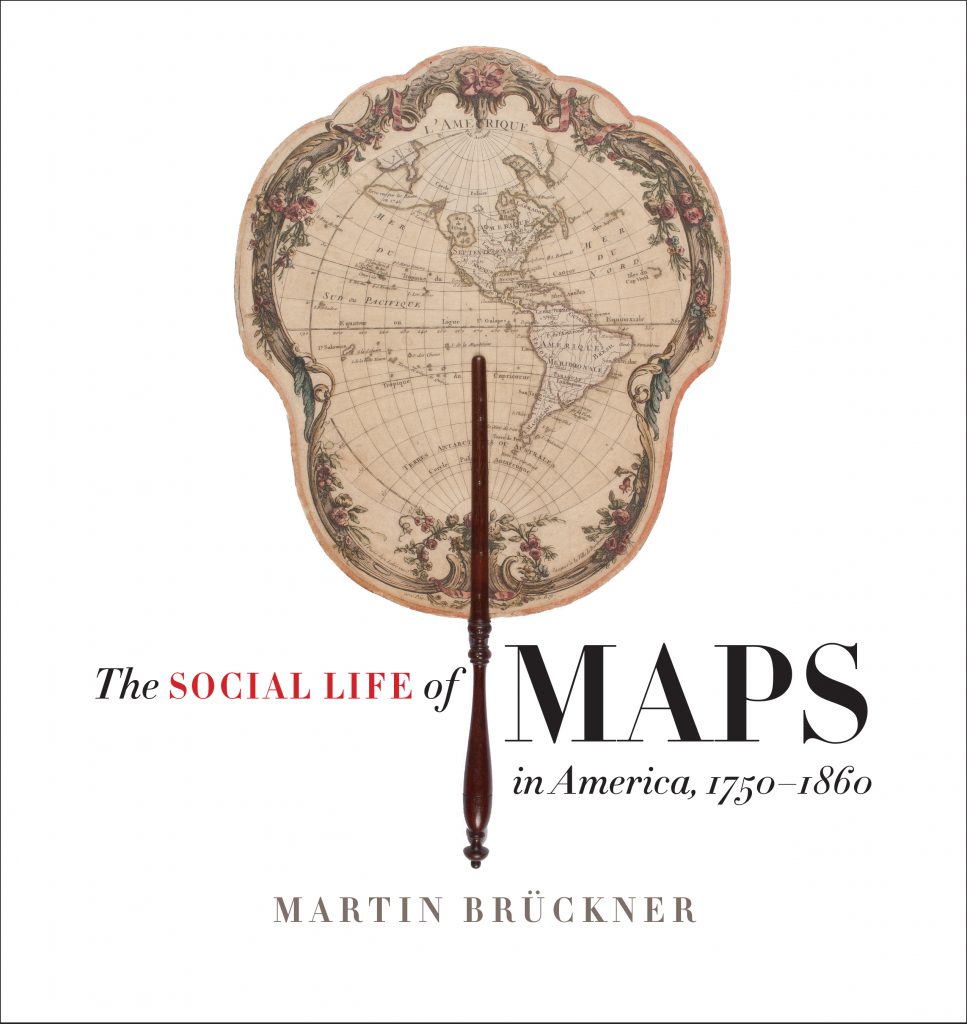 In the age of MapQuest and GPS, we take cartographic literacy for granted. We should not; the ability to find meaning in maps is the fruit of a long process of exposure and instruction. A "carto-coded" America–a nation in which maps are pervasive and meaningful–had to be created. The Social Life of Mapstracks American cartography's spectacular rise to its unprecedented cultural influence.
"Enriched but not constrained by theory, Bruckner's beautifully written study impressively integrates visual, literary, economic, and psychological perspectives to offer fresh interpretations page after page. Scholars interested in the uses of print, whether or not they are early Americanists, need to read this book. They will be rewarded with Bruckner's instructive insights into the meanings of space and spectacle, materiality and memory." –Joan Shelley Rubin, University of Rochester
Between 1750 and 1860, maps did more than communicate geographic information and political pretensions. They became affordable and intelligible to ordinary American men and women looking for their place in the world. School maps quickly entered classrooms, where they shaped reading and other cognitive exercises; giant maps drew attention in public spaces; miniature maps helped Americans chart personal experiences. In short, maps were uniquely social objects whose visual and material expressions affected commercial practices and graphic arts, theatrical performances and the communication of emotions.
"Zooming in and out, charting the careers of mapmakers, map users, and maps themselves, The Social Life of Maps in America sketches a stunning bird's-eye view of an important medium as well as an intimate geography of commercial society between the Revolution and the Civil War. In Martin Bruckner's skillful hands, ephemeral cultural objects come alive again and help narrate a completely new history of cartography in early America." –Eric Slauter, University of Chicago
This lavishly illustrated study follows popular maps from their points of creation to shops and galleries, schoolrooms and coat pockets, parlors and bookbindings. Between the decades leading up to the Revolutionary War and the Civil War, early Americans bonded with maps; Martin Brückner's comprehensive history of quotidian cartographic encounters is the first to show us how. 
"Martin Brückner fills two gaping voids in map history by exploring the industrialization of geography in antebellum America from the point of view of map consumers, not map producers. Applying a material culture approach to the maps and to previously untapped archives, Brückner provides a complex narrative of social, technological, and cultural changes that created a distinctly American form of geography. A splendid achievement!"–Matthew H. Edney, Universities of Wisconsin and Southern Maine
The Social Life of Maps is published by the Omohundro Institute of Early American History and Culture and the University of North Carolina Press.
Purchase The Social Life of Maps Today!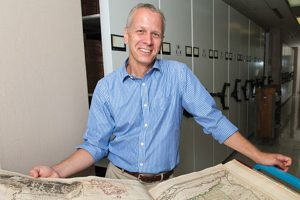 About the Author: 
Dr. Martin Brückner is a Professor in the Department of English at University of Delaware, as well as the Co-Director of the Center for Material Culture Studies. He earned his M.A. from the Johannes-Gutenberg-Universität Mainz in American Literature and Cultural Geography in his native Germany, and his Ph.D. in English and American Literature from Brandeis University in the United States. Click here for Dr. Brückner's full biography and other publications. 
You can listen to Dr. Brückner discuss his work and The Social Life of Maps on Ben Franklin's World: A Podcast About Early American History here. The episode is also available for download on iTunes, StitcherRadio, SoundCloud, Spreaker, YouTube, AGOGO, TuneIn Radio, iHeartRadio,Spotify, and Google Play Music. Read more press onThe Social Life of Maps here.