ENGL 874:  "The Power of Objects in Early American Literature (1700-1900)"  — Spring 2019, 9am -12pm
Professor Martin Brückner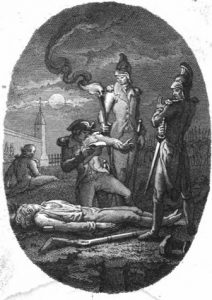 This seminar explores how "objects" and material culture shaped form, function, and meaning of American literature between 1750 and 1876. Using interdisciplinary approaches that link literary studies to material culture, art/history, and anthropology, seminar meetings will explore how objects registered, circulated, and signified in different literary genres. Topics to be discussed are philosophies of materiality; print culture, consumer revolution(s) and the rise of capitalism; literacy and self-representation; theatricality and performance; race, gender, and objectification; the agency of "literary things" and strategies of accumulation, alienation, and fetishization.  Secondary readings will tap theory, history, and critical case studies. Primary sources include biography, travel narratives, novels, short stories, fairy tales, drama and poetry.
---
GEOG 630 – Food Geographies and Food Justice  — Spring 2019
Professor Lindsay Naylor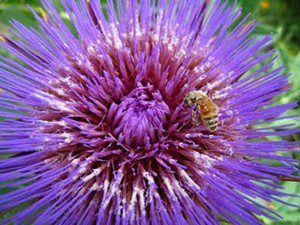 In this course, we will examine some of the historical and contemporary factors that shape the global food and agricultural system. This entails studying processes and practices—such as production and consumption, policymaking, activism, commodity exchange— as well as, actors including states, producers and consumers, farmworkers, farmers and policymakers. We will unpack how production and consumption are framed in historical and contemporary discussions of food and agriculture. We will also discuss the spatial organization of access to food and agricultural resources through digging into issues related to food justice and food sovereignty on local and global scales. This course uses a feminist geography framework to examine issues of social justice from the scale of the global food and agricultural system to the body. We will begin the course by discussing key concepts in the geographies of food and agriculture. We will then study the historical development and framing of global food and agricultural production‐consumption systems. Following this foundation we will turn to the unevenness of the allocation and distribution of food and agricultural resources, exploring local/global food systems and alternatives. Finally, we will explore key issues of race, class, gender, bodies and movements as they relate to the material practice of food and agriculture production/consumption. In the final section of the course, students will draft book reviews and will provide peer review on ongoing thesis/dissertation‐related work.
---
ARTH467/667: Diplomatic Things: Art & Architecture in Global Contexts  — Fall 2018
Professors Ikem Okoye and Jessica L. Horton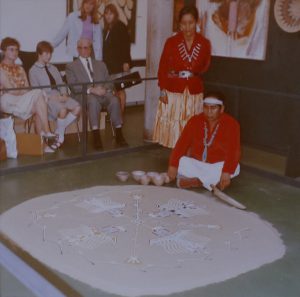 We will explore how art and architecture have been deployed by the modern state in pursuing diplomatic agendas. We will cultivate critical understandings of how subversion is materialized in international relations, plotting American and African engagements with one another and in European and Asian arenas.
---
ANTH463/663 – Historical Archaeology and the Public (Group C, DLE)  — Fall 2018
Section 010 TR 9:30-10:45am
Professor Adam Fracchia
Provides practical experience through involvement in a project at an agency, research center or museum that researches, interprets, administers, and preserves historical archaeological resources for the public. For students planning careers in historical archaeology, public history, university teaching, the museum field, and historic preservation.
---
English 684: Introduction to Literary Theory (Required for all PhD students in the English Dept) — Fall 2018
Professor Sarah Wasserman
What is literary theory? What can it do?
The goal of this course is to orient you toward the presuppositions and practices of literary theory and criticism. On one level, our goals for the course are straightforward: we will examine some of the major schools of thought within literary and cultural studies, ranging from Structuralism to post-modernism. To this end, we will review theoretical writings in an effort to understand the development of our field, and you will be asked to situate yourself in the traditions(s). On another level, our goals this semester are in fact a bit open-ended. At its core, literary and cultural theory asks us to contemplate the fundamental questions of how and why we analyze and interpret texts. We will also therefore ask these questions in and of our own work. What is at stake in the study of literature or culture? How do texts work? How do we work as readers or writers? Our challenge this semester will be striking a balance between analyzing in detail the specific texts included here and discussing the implications these texts have on our own goals as scholars and teachers.
Honors E110: Prized Possessions: Collections and Identity  — Spring 2019.
Professor Sarah Wasserman
Though the subject of this course is critical reading and writing, we will frame our inquiries around the topic of collecting. Everybody collects something: photographs, ticket stubs, shoes, comic books, or "likes "on Facebook. We often think of a college education itself as a collection of courses or knowledge. And whether you are interested in the collection of data or in a collection of short stories, the accumulation and curation of ideas and objects holds a central place in our scholarly and daily lives. This course invites you to reflect on your own collecting practices and to use those reflections in your writing. In which ways might writing and collecting be similar? In which ways do they differ? Do collections tell stories? If so, how can we 'read' them? In addition to journalistic and scholarly essays about collecting by Susan Kirschenblatt-Gimblett, Joseph Mitchell, and Susan Stewart, we'll read two novels in which collecting plays a central role: Edward Carey's Observatory Mansions (2000) and Philip Roth's The Plot Against America (2004).
---
ENGL/HIST/ARTH 667, The Black Atlantic and the Archive  — Fall 2018
Professor Laura Helton
Co-conveners: Mali Collins-White and Brandi Locke
This colloquium will explore Black cultural and intellectual productions through transatlantic circuits of exchange. We will engage conceptualizations of the Black Atlantic that emerge and diverge from theorist Paul Gilroy, and examine the archives that inform this body of scholarship. The course will feature guest speakers whose scholarship examines cultural productions across the Black Atlantic. We will engage their work in conversation with a broader set of readings that address the poetics and aesthetics of circulation; colonial and postcolonial theory and histories; shifting social constructs of race and gender; and the political and economic systems that have shaped the Atlantic world. We will also discuss the utility of the Black Atlantic in relation to other frameworks, such as the African diaspora, interrogating the boundaries—both conceptual and geographic—they may share. Students will develop original research projects that examine a major theme or question from the course.
ENGL 480, Into the Archives: The Ephemeral Langston Hughes  — Fall 2018
Supported by a collections-based teaching grant from the Interdisciplinary Humanities Research Center
Professor Laura Helton
In this capstone experience, students will partner with Morris Library to combine literary studies with skills in archival research, digital mapping, and exhibition design. We will explore the work of Langston Hughes and his contemporaries of the 1920s through 1960s by reading poetry, plays, and fiction while also digging into collections of original letters, manuscripts, and ephemera held in UD's Special Collections—and at sites we will visit in Philadelphia and Wilmington. At the end of the semester, the class will work as a team to mount a pop-up exhibit on campus about Langston Hughes's poetry, plays, and performances.
---
SOCI/MCST449: Sociology of Art and Culture  — Fall 2018      F 2:00 – 5:00
Professor Anne E. Bowler
Department of Sociology & Criminal Justice
What does it mean to take a sociological perspective on the arts? This course will introduce students to ideas about art as a form of collective action, the role of culture and the arts in the creation and legitimation of social inequality, and the dynamics of the cultural field. For the Fall 2018 semester, we will be collaborating with Creative Vision Factory (CVF), a community arts organization located in downtown Wilmington that provides work and exhibition space to individuals on the behavioral health spectrum. Working with UD's newly formed Wilmington Archive Project, students will assist with the creation of a digital archive of CVF members' work. Readings and discussion in this part of the seminar will focus on the meaning and practice of community arts, the social uses of art in urban gentrification, and the rise of a market for self-taught art, also known as Outsider art. The course will include site visits to CVF, a class trip to the American Visionary Art Museum in Baltimore, training in digital archive work, and guest lectures. (3 credits)
Permission of instructor required. Email abowler@udel.edu
---
ENGL/WOMS 381: Women in Literature: "Re-imagining Victorian Women"  — Fall 2018
WOMS 324: Feminism and Sexualities: "Women Soldiers, Gender, and Sexualities"  — Fall 2018
ENGL/WOMS 380: Women Writers: "Virginia Woolf and Lesbian Writing"  — Spring 2019
WOMS 410: Senior Capstone Course in Women & Gender Studies: "The Study of Women's Studies"  — Spring 2019
Professor Margaret D. Stetz
---
EAMC 601: Introduction to Decorative Arts (Summer Institute) Based at Winterthur.
This is a Fall class taught in August. This course explores the fundamentals of decorative arts and material culture study at the Winterthur Museum, Garden & Library. Aside from sessions covering various media, students will be introduced to resources and people throughout the institution and how they aid in the study of material culture and decorative arts.
Oral History: Method and Practice (No course number):
This interdisciplinary course will approach the theory and method of oral history in a seminar as well field work involving the practice of oral history using digital and analog methods for use in an academic and public setting.
---
—-COURSES OFFERED IN PREVIOUS ACADEMIC YEARS—-
---
ARTH 635-010: Material and Visual Culture of Slavery
Professor Jennifer Van Horn
Join us as we investigate enslaved men and women's material and visual worlds. From slave dwellings, to clothing and personal accessories, to hair styles and songs, we will consider how people enslaved in the Caribbean and North America produced and consumed artifacts and how they were represented by others. The course will use collections at Winterthur and other regional institutions for close study. Help to re-evaluate artifacts through the lens of slavery. Contribute to a public-facing interpretation focused on enslavement. Evaluate the promises and the challenges of interpreting slavery through discussion, hands-on sessions, field trips, and guest lectures from museum professionals.
---
MSST 467/667 & BAMS 467/667: Curating Hidden Collections & the Black Archive
Professor Julie McGee
Research and digital curation of a recently rediscovered collection of photographs from the Baltimore region. Includes study of early African American portrait photography and an introduction to archival and theoretical challenges in making this collection and others like it available to the public.
Students curious about one of the primary collections we will be working with can link to Morris Library ArtStor portal and select UD Museums: "The Baltimore Collection"
http://library.artstor.org/library/#3|collections|36618||UD20Museums3A2022The20Baltimore20Collection22|||
---
EAMC 606: Cities on a Hill: Material Culture in America's Communal Utopias
Professor Thomas Guiler
Explore the rich and colorful material culture of communal utopias in American history. This course will examine how visionary Americans formed unique intentional communities that established new conceptions of religious orthodoxy, sexual norms, economics, craftsmanship. sustainable living, social structures, and cultural standards. Students will study these groups through historical scholarship, close examination of museum collections and objects, interactions with current and former community members, and field trips to historical and contemporary intentional communities.
---
ARTH417-010/ARTH617-010: Invention in Age Vermeer
Professor Perry Chapman
An examination of artistic rivalry as spur to innovation and invention in Dutch scenes of daily life. Seminar coincides with major exhibition of high-life genre paintings by Vermeer and his contemporaries.
---
UAPP 431/631: Documentation of Historic Structures 
Cate Morrissey, Assistant Director of CHAD
This is a field-based course,and students will learn the basic skills and fieldwork methods used in recording and interpreting historic buildings through measured drawings.  Fieldwork sessions will focus on techniques for measuring floor plans, elevations, framing sections, and site plans; transferring those measurements to a legible scaled, annotated drawing, and then to a formal drawing in AutoCAD; and creating a photographic record of a historic resource.  Students will learn how to look at a building, identify evidence for dating its periods of construction, record the physical details of plan and construction techniques, and interpret the data to understand the evolution of the building. So this would be a good choice for students with an interest in architecture. Both undergrads and grad students are welcome.
---
MSST 413/610: Exhibitions
Professor Cindy Ott
Exhibitions in national art galleries, local house museums, city zoos, and tribal museums are primary places people learn about history, nature, and cultures the world over, even in this digital age.  In this course, students will learn about the history and practice of exhibitions, with a focus on the design and organization of an original exhibition at a local institution.  Along with learning about the process of developing an exhibition plan and script, selecting and displaying images and objects, writing text labels, and mounting a show, we will also discuss the politics of museum exhibitions, including the power of exhibitions to shape national culture, ethnic and racial identity, community, and relationships with the natural world.
---
EAMC 601: Introduction to Decorative Arts in America
Professor Thomas A. Guiler
Development of decorative arts, painting and architecture in America. Principles of connoisseurship and studies of American and imported objects of art. Collections of the Winterthur Museum.
---
EAMC 602: Material Life in America
Professor Catharine Dann Roeber
American domestic environments and decorative arts within social and economic contexts of 17th and 18th centuries. Critically assesses how objects contribute to the study of everyday life in colonial America.
---

ENGL 639-010 "Material Losses: Psychoanalysis and Material Culture in the Contemporary American Novel"
Professor Sarah Wasserman
Fiction has always stored and cataloged the objects that populate our world, but many contemporary novels also depict the decay and disappearance of objects– leaving us a literary history of transience that has gone largely unchronicled. What are the methods and modes of reading that can help us attend to a history of disappearance? How do these methods shift our understanding of 20th and 21st century American literature? In this course, we will approach these questions by considering psychoanalytic concepts alongside foundational theories of material culture studies.  Our goal is to learn to read (for) the disappearing object that has become central in fiction attuned to the experience of perpetual change and loss.
---
ENGL 874 "Literary Things: Material Culture in American Literature (1700-1900)"
Professor Martin Brückner
This seminar explores the rise of "literary things" and examines how objects from narrated figure and iconic symbol, to consumer good and fetishized object shaped form, function, and meaning in American literature between 1750 and 1900. Following a general introduction to the field of material culture studies and its methodology, seminar meetings will explore how objects circulate and signify in different literary genres. Topics to be discussed are Enlightenment taxonomies, the rise of the "It-Narrative" and popular print culture; literacy, gender, and self-representation; theatricality and performance; race and objectification; the birth of the modern child and the agency of "literary things." Critical readings include texts on the theory and practice of material culture studies and historical contexts. Primary sources include travel narratives, drama, novels, short stories, fairy tales, and poetry.
---
MCST/ENGL/ARTH/EAMC 667-012 "Introduction to Theories of Material Culture Studies"
Professor Martin Brückner
This seminar introduces graduate students to the theories and practices of "material culture studies." As the investigation of anything that is made or modified by humans, material culture works on the assumption that every object can reveal complex stories about past and present societies. Thus, we study household goods, machinery, built forms, art, landscapes and living bodies, as well as processes of production and consumption. At the same time, we examine things as material expressions of values, social relationships, political ideologies, economic conditions and cultural change over time. This seminar explores the principles and theories that inform our investigation; they include (but are not limited to) material concepts; social life of things; modes of object analysis; methodologies and their application; objects as word and image; gendered objects; technology and manufactured things; lived and built environments.
---
ARTH 667 "The Orient and its Representation"
Professor Vimalin Rujivacharakul
This course explores "the Orient" as a cultural and geopolitical representation in European and Asian discourses through the lenses of architecture and archaeology.  Beginning with critical reading of the now-canonized text of Edward Said, Orientalism, we proceed to study comments and critiques of Said's theories.  Students then work on individual projects to unravel existing interpretations of Orientalism in modern scholarship in order to develop their own theoretical ground in the post-Said period. The contents of reading materials extend from late 18th to early 20th century, from the rise of Orientalist archaeology to the discovery-cum-making of Mesopotamia and the cults of Indian-Aryan origins and Pan-Asian aesthetics.
---
ARTH 667 "Eurasia and the Problems of Style"
Professor Vimalin Rujivacharakul
This seminar is a project-based method course.  Students will study theories of form and a historiography of formalism by examining the history of Greco-Buddhist art in conjunction with the construction of knowledge about Eurasian art forms and art historical methods in the 19th and early 20th century. The entire course is divided into three modules.  In each module, students receive one ornamental pattern in the first week of the module, and they will have two weeks to conduct research on the pattern.  In the third week, students will take turns to report on their research results, discuss with classmates, and demonstrate research aptitude.  In the meantime, between the first and the third weeks, students will also be assigned a selection of cornerstone texts on form and art history from art historians and theorists.  Finally, during the fourth week, which is the concluding week of the module, students will read materials relevant to the pattern they was assigned for the module, so that they can debate the state of the field in relation to their own research.
Since this is a project-based method course, students must avoid following each other's direction when conducting research in each module.  There are no absolutely right or wrong answers.   The most valuable outcome of a method course like this is that each student spends time developing her/his own research aptitudes and research skills.
---
EAMC667-011 "The City in Material Culture"
Professor Catharine Dann Roeber 
This course explores the rich body of material culture and decorative arts of cities and urban landscapes in the Americas from the 17th to the present. This course focuses on study of objects and spaces inspired by, created in, and associated with urban locales. By concentrating on the physical fabric of the city and representations of it, how can we enliven and complicate the understanding of urban life in America? How did theories of establishing, shaping and living in cities change when material realities intervened? Hosted at Winterthur Museum, the course will emphasize first-hand work with library materials and museum objects as springboards for discussions of theories and historiography of material life in an urban context. Topics to be explored include through lectures, assignments and field-based experiences in the region include: the city as artifact, visual culture of cities, cities as site of production and use of material goods, collective memory and urban redevelopment, urban craftspeople and their trade practices, urban heritage management and more. While emphasis will largely be on cities in North America and the Caribbean, we will incorporate Central and South American comparative topics as well. In addition to primary texts and secondary readings, students will spend considerable time with objects and other artifacts of urban material life.
---
HIST605 "Historiography of Material Culture"
Professor Katherine Grier (Kasey)