Sandy Isenstadt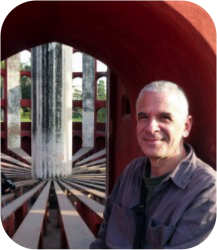 Sandy Isenstadt is an architectural historian whose interest in material culture is evident in his writings, which treat topics such as picture windows, refrigerators, landscape views, kitchen design and real estate appraisal.  His current book project, "The Architecture of Artificial Light," examines the novel luminous spaces introduced by electric lighting, with chapters on switches, automobile headlights, factory lighting, illuminated signage and blackouts.  His classes, touching on topics such as memorials and monuments and the role of electricity in modern life, likewise reflect this interest in the material aspects of the built environment as well as its history, form and use.
Read More
Read Less
Martin Brückner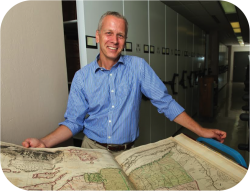 Martin Brückner is Professor at the University of Delaware where he teaches in the English Department and serves as co-director of the Center for Material Culture Studies. He is the author of The Geographic Revolution in Early America: Maps, Literacy, and National Identity (Chapel Hill, 2006), which received the 2006-2007 Louis Gottschalk Prize in Eighteenth-Century Studies. He is editor of two volumes, Early American Cartographies (Chapel Hill, 2011) and American Literary Geographies: Spatial Practice and Cultural Production, 1500-1900 (UDP, 2007). His published essays have appeared in journals such different as American Quarterly, English Literary History, Winterthur Portfolio, and American Art, as well as in numerous essay collections that explore early American literature and culture. After completing the new monograph The Social Life of Maps in America, 1750-1860 (Chapel Hill, forthcoming) his next projects explore the American cartoral arts and the place of literary things in early American culture.
Professor Brückner earned his B.A. and M.A. from the University of Mainz in American Literature and Cultural Geography in his native Germany, and his doctorate in English and American Literature from Brandeis University in the U.S. Working recently as Visiting Curator at the Winterthur Museum, he prepared the 2013 exhibition Common Destinations: Maps in the American Experience (available at http://commondestinations.winterthur.org/) which documents how American maps informed material culture and the decorative arts between 1750 and 1876. A recipient of the Francis Alison Younger Scholar Award (2002) and the Society of Early Americanists Essay Prize (2007), he has held grants and post-doctoral fellowships from various institutions, including the Andrew W. Mellon Foundation (2001-2002), the National Endowment for the Humanities (Spring 2009), and the Program in Early American Economy and Society at the Library Company of Philadelphia (Spring 2010). He regularly teaches undergraduate and graduate courses on American literature, material culture studies, literary geography, and the history of reading and print culture.
Read More
Read Less
Zara Anishanslin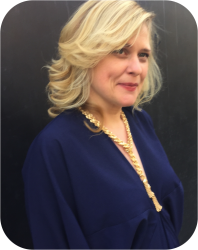 Zara Anishanslin specializes in Early American and Atlantic World History, with a focus on eighteenth-century material culture. Anishanslin received her PhD in the History of American Civilization at the University of Delaware in 2009, where her dissertation won the prize for Best Dissertation in the Humanities.  In 2011, it also won the University of Pennsylvania's Zuckerman National Prize in American Studies. In 2014-15, Anishanslin was a Mellon Postdoctoral Fellow at the New York Historical Society. In 2009-2010, Anishanslin was the Patrick Henry Postdoctoral Fellow in the Department of History at Johns Hopkins University. Additional fellowships include grants from the Omohundro Institute of Early American History and Culture, The Huntington Library, the American Antiquarian Society, Center for the Humanities at the CUNY Graduate Center, The Library Company, Harvard Atlantic Seminar, the Massachusetts Historical Society, the McNeil Center for Early American Studies at the University of Pennsylvania, Henry Luce Foundation/American Council of Learned Societies, and the Winterthur Museum. She has co-chaired the Columbia Seminar on Early American History and Culture and can regularly be found talking history on the Travel Channel show, "Mysteries at the Museum."
Her first book, Portrait of a Woman in Silk: Hidden Histories of the British Atlantic World, was released by Yale University Press in 2016. Her new research focuses on material culture and the American Revolution.
Read More
Read Less
Ann Ardis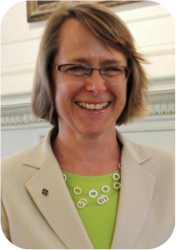 Ann Ardis has published extensively on British and American magazines and British literature and culture at the turn of the twentieth century. Her books and co-edited collections include: Modernism and Cultural Conflict (Cambridge University Press, 2002; rptd 2008); New Women, New Novels: Feminism and Early Modernism (Rutgers University Press, 1990), Transatlantic Print Culture: Emerging Media, Emerging Modernisms, 1880-1945 (co-edited with Patrick Collier) [Palgrave Macmillan, 2008), Women's Experience of Modernity, 1874-1945 (co-edited with Leslie Lewis) [Johns Hopkins University Press, 2002], and Virginia Woolf Turning the Centuries (co-edited with Bonnie Kime Scott) [Pace University Press, 2000]. Recent articles include "Making Middlebrow Culture, Making Middlebrow Literary Texts Matter: The Crisis, Easter 1912," Modernist Cultures (Spring 2011) and "Modernism and Democracy: The New Age Under A. R. Orage, 1907-1922," The Oxford Critical and Cultural History of Modernist Magazines, Vol. 1 (2009).
In addition to serving as Deputy Dean of the College of Arts and Sciences, Dr. Ardis is one of three co-editors of Modernism/modernity and serves on the advisory boards of the Modernist Journals Project and Nineteenth-Century Gender Studies.
Dr. Ardis' research has been funded by the National Endowment for the Humanities. A graduate of the University of Kansas, she earned her M.A. and Ph.D. in English Literature at the University of Virginia.
Read More
Read Less
Wendy Bellion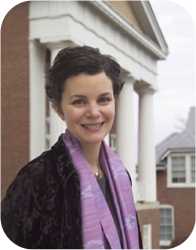 Wendy Bellion (Ph.D. Northwestern University) teaches American art history and material culture studies in the Department of Art History.  She also serves on the Executive Committee of the UD-Winterthur Program in American Material Culture.  Bellion's scholarship takes an interdisciplinary approach to American visual and material culture, focusing on the late colonial and early national United States and exploring American art within the cultural geographies of the British Atlantic world and early modern Americas. Her book Citizen Spectator: Art, Illusion, and Visual Perception in Early National America (2011), which was awarded the 2014 Charles C. Eldredge Prize for Outstanding Scholarship by the Smithsonian American Art Museum, examines the exhibition of illusionistic paintings and optical devices within post-revolutionary cultures of sensory discernment and undeceiving.  She is also co-editor (with Mónica Domínguez Torres) of Objects in Motion: Art and Material Culture across Colonial North America (2011), a special issue of the journal Winterthur Portfolio.  Her new book project – What Statues Remember: Art and Iconoclasm in New York City – explores the performative dimensions of making and breaking sculptural things in American history.  She recently led an interdisciplinary material culture studies workshop for the 2015 biannual conference of the Society of Early Americanists and Omohundro Institute of Early American History and Culture, and in several forthcoming essays, she explores the material practices of raising liberty poles in Manhattan, painting portraits in London, and looking at theatrical illusions in Philadelphia.
Read More
Read Less
Anne Bowler
Anne Bowler is an Associate Professor of Sociology in the Department of Sociology and Criminal Justice where she teaches graduate and undergraduate courses in classical and contemporary theory and an advanced undergraduate seminar in the sociology of art. Her research is in the area of cultural sociology, with a focus on aesthetic-cultural theory and the sociology of art. She has also done historical work on gender. Her current research includes projects on contemporary forms of censorship in the arts, theoretical and methodological issues in the sociology of art, Outsider Art, and the social construction of female sexual deviance in the early twentieth century.
Read More
Read Less
H. Perry Chapman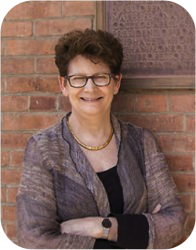 H. Perry Chapman, Professor, Department of Art History, studies the art and material and visual culture of the Dutch seventeenth century. The author of Rembrandt's Self-Portraits: A Study in Seventeenth-Century Identity and co-curator and co-author Jan Steen: Painter and Storyteller (National Gallery, Washington/Rijksmuseum, Amsterdam), Chapman studies the social lives of artists and the material culture of the artist's studio. She has written about the culture of the Dutch home and the rise of domesticity in the seventeenth century. Her interests in home and studio have led her to write, most recently, about Rembrandt's house as a site of display, both for the artist and as a historic house museum today.
Read More
Read Less
Jon Cox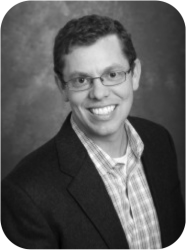 Jon Cox is an active explorer/photographer, he has traveled to all seven continents. He has been a University of Delaware faculty director of more than twenty photography based study abroad programs. Besides being named to two prestigious distinctions, namely a National Geographic Explorer and a New York Explorer's Club National Fellow, Cox is the author of three books: Hadzabe, By the Light of a Million Fires, a 250-page documentary book on the Hadzabe, one of Tanzania's last Hunter/Gathering Peoples; Close-up Digital Nature Photography; and, Digital Nature Photography. He currently is working on a cultural mapping project and fourth book on an indigenous community, the Ese'Eja who live outside of Bahuaja-Sonene National Park in the Amazon basin of Peru.
Read More
Read Less
Jay Custer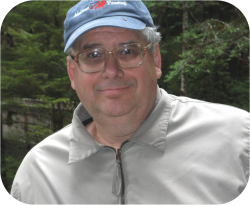 Jay F. Custer, Professor of Anthropology; Director, University of Delaware Center for Archaeological Research (Ph.D., Catholic University of America, 1979). Area specialization:  Eastern North America, Middle Atlantic region, Delmarva Peninsula. Pertinent Research Interests:  lithic technology systems (production and function), ceramic technology systems (production and function), analysis of the symbolic functions of Native American artifacts within social and ideological cultural systems (special emphasis on ceramic design motifs), experimental archaeological analysis of stone tools and thermally-altered stones (special emphasis on food procurement, processing, and cooking).
Read More
Read Less
Lu Ann De Cunzo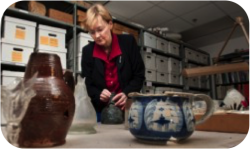 Lu Ann De Cunzo is a professor and chair of Anthropology at the University of Delaware. She earned a Ph.D. in American Civilization from the University of Pennsylvania. In her research and teaching she specializes in historical archaeology and anthropology with a focus on the 17th to early 20th century culture history of the Middle Atlantic region, and the heritage legacy of this era. She has directed public archaeological projects in Pennsylvania, Delaware and southern New Jersey in collaboration with historical organizations, public agencies, community groups, and students. Her research interests include urbanization and institutions, the cultures of agriculture, colonialism, and the rise of consumerism in the modern world. She is coediting New Stories from Old Things with Michele Anstine of the Delaware Historical Society, and is the author of "Borderland in the Middle: The Delaware Colony on the Atlantic Coast," in Scandinavian Colonialism and the Rise of Modernity: Small Agents in a Global Arena. Among her other publications are Unlocking the Past: The Historical Archaeology of North America (coeditor, 2005); A Historical Archaeology of Delaware: People, Contexts, and the Cultures of Agriculture(author, 2004); and Historical Archaeology and the Study of American Culture (coeditor, 1996), and Reform, Respite, Ritual: An Archaeology of Institutions. The Magdalen Society of Philadelphia, 1800-1850 (1995). A past president of the Society for Historical Archaeology, she has worked to globalize the practice of historical archaeology in the U.S.
Teaching: the undergraduate Introduction to Material Culture Studies course, diverse undergraduate historical archaeology courses—addressing issues of globalization and archaeology of the modern world, colonialism, African diaspora in North America and slavery, consumerism and industrial revolution, westward expansion, ethnic diversity, regionalism, public engagement, and archaeological field, lab, and analytical methods—graduate sections of the field methods and public engagement courses and occasionally of the material culture studies course, independent studies for graduate students re: archaeology and material culture studies, advising M.A. theses in American Material Culture Studies and Historic Preservation, serving on Ph.D. examining committees and dissertation committees re: archaeology and material culture studies for students in History of American Civilization and Preservation Studies
Service: Executive Committees of Winterthur Program in American Material Culture Studies and Preservation Studies Ph.D. program; collaborating and consulting archaeologist to Delaware Historical Society (especially in New Castle), New Castle Historical Society, State of Delaware Division of Historical and Cultural Affairs, Old Swedes Foundation, American Swedish Historical Museum, New Jersey Historic Sites Council and in past years to Mt. Cuba Center and Coverdale Farm; active member and Past President of the Society for Historical Archaeology (the largest international professional association of my field) and active member and Past Chair of the Council for Northeast Historical Archaeology; current member of Editorial Board of Winterthur Portfolio and Left Coast Press's Guide to American Artifacts Series.
Read More
Read Less
Annette Giesecke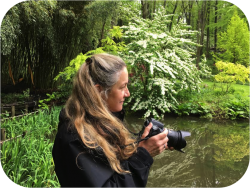 Annette Giesecke is a specialist in the history, meaning, and representation (in literature and the arts) of ancient Greek and Roman gardens and designed landscapes. Her work extends to the influence of Near Eastern garden traditions on those of the West and the many cultural 'uses' of plants in antiquity: symbolic, religious, culinary, medicinal, ornamental, and technological included.
For her work on Roman gardens, Dr. Giesecke was named the Archaeological Institute of America Jashemski Lecturer for 2013-2014. Her major publications include: The Epic City: Urbanism, Utopia, and the Garden in Ancient Greece and Rome (Center for Hellenic Studies, Harvard UP, Washington DC and Cambridge, MA: 2007), Earth Perfect? Nature, Utopia, and the Garden (Black Dog Publishing, London: 2012, co-ed. with Naomi Jacobs and contrib.), The Mythology of Plants: Botanical Lore from Ancient Greece and Rome (The J. Paul Getty Museum, Los Angeles: 2014), and The Good Gardener? Nature, Humanity and the Garden (Artifice books on architecture, London: 2015, co-ed. with Naomi Jacobs and contrib.). With botanist David Mabberley, she is general editor, volume editor, and contributor for A Cultural History of Plants (6 volumes, Bloomsbury, London: anticipated release, 2018). She is editor of and contributor to a project on the early modern capital of Iran, Isfahan: Blueprint for Paradise, Isfahan and the Choreography of Urban Change. Dr. Giesecke is Elias Ahuja Professor of Classics, Chair of the Ancient Greek and Roman Studies Faculty, and Center for Material Culture Studies faculty at the University of Delaware. She is also Chair of the Department of Languages, Literatures, and Cultures at UD. Dr. Giesecke holds her degrees from Harvard (Ph.D., M.A.) and UCLA (B.A).
Read More
Read Less
J. Ritchie Garrison
Ritchie Garrison teaches graduate courses for the Winterthur Program and the Department of History, including Material Life in America, Readings in American Material Culture, American Vernacular Landscapes, and Craftsmanship in Early America. He began his career as Director of Education at Historic Deerfield, Inc., in Deerfield, Massachusetts, and came to the University of Delaware in 1985 as the Assistant Director of the Museum Studies Program. In 2006, he became Director of the Winterthur Program in American Material Culture.
His fields of interests are the vernacular buildings and landscapes, pre-industrial craft, material culture historiography and theory, the history of agriculture, and the Civil War. He is the author of Two Carpenters: Architecture and Building in Early New England, 1799-1859 (Knoxville: University of Tennessee Press, 2006), winner of the Vernacular Architecture Forum's 2007 Abbott Lowell Cummings Prize for the best book in North American Vernacular Architecture, and the 2007 Historic New England, Inc. Book Prize. His first book, Landscape and Material Life in Franklin County, Massachusetts, 1770-1860, (Knoxville: University of Tennessee Press, 1991) was reprinted with a New Introduction in 2003. Garrison was co-editor with Ann Smart Martin of, American Material Culture: The Shape of the Field (Winterthur: The Henry Francis du Pont Winterthur Museum, Inc. Distrib. By the University of Tennessee Press, 1997). Presently, he is editing a volume tentatively titled A Most Affecting Sight: The Diaries of John Ritchie and George Thompson Garrison of the Massachusetts 54th and 55th Black Regiments, 1863-65.
Read More
Read Less
Katherine Grier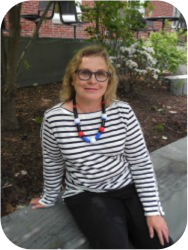 Katherine C. (Kasey) Grier is professor in the Department of History and director of the Museum Studies Program. She also directs the American Civilization track of the Department of History's doctoral program (http://www.udel.edu/amciv/). Founded in 1982, the "Am Civ" program focuses on the study of American material culture in the context of American history. Graduates have pursued successful careers in both the academy and cultural institutions.
A graduate of the Cooperstown Graduate Program in Museum Studies (M. A. 1980) and the American Civilization Program in the University of Delaware Department of History (Ph.D. 1988), Kasey Grier's career integrates work in museums and in the academy, including curating exhibitions and consulting on matters of interpretation and digital access to collections. She is the author of Culture and Comfort: Parlor-Making and Middle-Class Identity, 1850-1930 and Pets in America: A History, along with articles and several exhibition catalogs.
Kasey Grier's current research continues to explore the relationships between people and non-human animals, including the practice of reshaping animal bodies through "fancy breeding" for competitive exhibition; the development of the market for pet equipment and supplies; and the material culture of the modern animal shelter. Her blog The Pet Historian (http://www.thepethistorian.com) considers the material and visual culture associated with keeping pet animals; it has an international readership.
Along with graduate reading seminars on American material culture from the mid- nineteenth century to the present, Kasey Grier gets students involved with the study of objects in a variety of ways. A recent project, Disposable America (http://www.disposableamerica.org) uses digital artifact biographies to explore the history of disposability and the complex relationship of Americans to their trash. The product of a graduate writing seminar in 2014, Disposable America continues to grow as both graduate and undergraduate students contribute to its content through coursework. Kasey notes, "Ordinary, everyday objects are often the best way to get students involved in material culture research. The projects seem "low stakes" and non-threatening, but they open up rich avenues for research as students move back in time to learn the complex origins of their material environment."
The Museum Studies Program, a certificate program open to any fully matriculated graduate student at the University of Delaware (http://www.museumstudies.udel.edu/), offers graduate students another way to engage with artifacts, building fundamental skills in collection assessment, handling and care for both artifact and archival collections through course practicums and internships. Students undertaking the certificate also are introduced to the practices, ethics and legal requirements of public collecting and collection management. Beginning in 2016, an undergraduate minor in Museum Studies will offer undergraduate a variety of avenues for getting involved with collections and collecting institutions.
Read More
Read Less
Jason Hill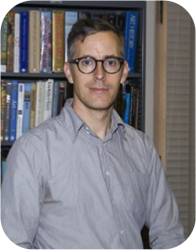 Professor Jason Hill specializes in the histories of modern and contemporary art, photography, and visual culture, focusing on American art's longstanding and always dynamic relationship with the cultures of mass media and journalism. Jason received his Ph.D. in Art History at the University of Southern California in 2011, where he also completed the Visual Studies Graduate Certificate. He completed his M.A. in Art History at Tufts University in 2004 and his B.A. in Political Science at the University of Massachusetts, Amherst in 2001. Before joining the Department of Art History at the University of Delaware in 2015, Jason was 2014-15 Andrew W. Mellon Fellow at the New-York Historical Society and 2011-13 Terra Foundation Fellow at the Institut National d'Histoire de l'Art in Paris. He has also taught at the École Normale Supérieure, Sciences Po, Université Paris X Nanterre, and UNLV.
Jason is co-editor (with Vanessa R. Schwartz) of  Getting the Picture: The Visual Culture of the News (Bloomsbury, 2015), which assembles an interdisciplinary and international team of scholars to chart the shifting terrain of pictorial journalism from the early nineteenth century to the present, from the lithograph and wood-engraving to photojournalism and Flickr. The problem of visual journalism as a question of material culture is at the heart of this volume's inquiry.  Jason's forthcoming book, Artist as Reporter: Weegee, Ad Reinhardt, and the PM News Picture, draws on the analytical resources of both art history and media studies in order to illuminate the pragmatic value of modern art's essential inquiry into problems of representation and medium in enriching the visual culture of print journalism in the 1940s, considering that newspaper's full gamut of communicative forms from page-design, exhibitions, photographs, and maps, to diagrams and comics. Both of these projects engage Jason's continuing commitment in understanding the productive place of art and its histories within (rather than against) modern culture's more expansive visual field.
Read More
Read Less
Mark Samuels Lasner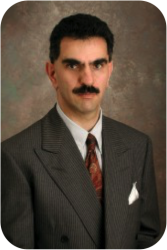 Collector, bibliographer, and typographer Mark Samuels Lasner is Senior Research Fellow at the University of Delaware Library. A graduate of Connecticut College, he is the author of The Bookplates of Aubrey Beardsley (Rivendale Press, 2008), A Bibliography of Enoch Soames (Rivendale Press, 1999), The Yellow Book: A Checklist and Index (Eighteen Nineties Society, 1998), A Selective Checklist of the Published Work of Aubrey Beardsley (Thomas G. Boss Fine Books, 1995), and William Allingham: A Bibliographical Study (Holmes Publishing Co., 1993); as well as co-authored (with Margaret D. Stetz) books such as England in the 1880s: Old Guard and Avant-Garde (University of Virginia Press, 1989) and England in the 1890s: Literary Publishing at the Bodley Head (Georgetown U Press, 1990). His articles and notes have appeared in the Book Collector, Browning Institute Studies, Notes and Queries, and other journals. He has organized or co-curated exhibitions held at numerous institutions, including the University of Virginia Library, Houghton Library and the Fogg Art Museum at Harvard University, Georgetown University Library, Bryn Mawr College Library, Liverpool Central Library, and the Rosenbach Museum and Library.
Mark Samuels Lasner was the principal organizer of "Useful & Beautiful: The Transatlantic Arts of William Morris and the Pre-Raphaelites," a conference and related exhibitions held at the University of Delaware, Winterthur Museum, Garden & Library, and the Delaware Art Museum in October 2010. More recently, he co-curated with Alex L. Ames the exhibition, "Grolier Club Bookplates, Past & Present," at the Grolier Club in New York, November 2016–January 2017.
Active in numerous bibliophile and bibliographical organizations, Samuels Lasner was the 2003 recipient of the Sir Thomas More medal from the University of San Francisco, awarded to honor the spirit of "private collecting, a public benefit."
In 2016 Samuels Lasner donated his collection of more than 9.,500 rare books, manuscripts, graphics, and ephemera relating to British literature and art of the period 1850–1090 to the University of Delaware Library.
Read More
Read Less
Arwen Mohun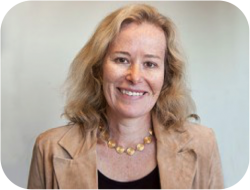 For the past four years, Arwen P. Mohun has co-directed DELPHI (Delaware Public Humanities Institute) for the Center for Material Culture Studies. Dr. Mohun specializes in the social and cultural historian of technology.   Her publications include Steam Laundries: Gender, Work, and Technology in the United States and Great Britain, 1880-1940 (Johns Hopkins University Press, 1999); His and Hers: Gender, Consumption and Technology (University of Virginia Press, 1998) co-edited with Roger Horowitz; and Gender and Technology: A Reader (Johns Hopkins University Press, 2003) co-edited with Nina Lerman and Ruth Oldenziel.
In her most recent book, Risk: Negotiating Safety in American Society (Johns Hopkins University Press, 2013), Professor Mohun explores the changing ways Americans have understood and managed everyday risk from the 18th century to the present.  Risk was awarded the 2014 Ralph Gomery Prize from the Business History Conference.
Read More
Read Less
Lawrence Nees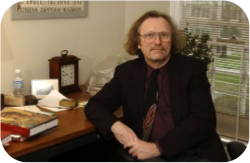 Lawrence Nees is a specialist in the art of the early medieval period, with interests focusing on the second half of the first millennium of the common era across the broad geographical range from Ireland to greater Syria. Although art historians do not always think of themselves as studying "material culture" as opposed to art, many, especially those studying post-medieval European and American art, do make this distinction. Medievalists generally do not, and never have done. Nees works extensively in both research and teaching with manuscripts, metalwork, ivory carving, textiles and other materials classified traditionally as "minor arts" rather than "fine arts." His work is interdisciplinary, involving consideration of archaeology, palaeography, epigraphy, and also makes extensive use of theoretical and methodological approaches drawing from biological and anthropological studies.
Lawrence Nees has taught at the University of Delaware since 1978, where he is Professor in the Department of Art History, and Chair of the Department. His publications include, in addition to dozens of scholarly articles, the books From Justinian to Charlemagne (1985); The Gundohinus Gospels (1987), A Tainted Mantle: Hercules and the Classical Tradition at the Carolingian Court (1991), Approaches to Early-Medieval Art (1998); Early Medieval Art (2002), and Perspectives on Early Islamic Art in Jerusalem (2016), and is currently completing two other books. He has held fellowships from the Guggenheim Foundation, the National Endowment for the Humanities, and the Mellon Foundation, and residential fellowships at the American Academy in Berlin, the Institute for Advanced Study in Princeton, the Center for Advanced Study in the Visual Arts at the National Gallery of Art in Washington and the National Humanities Center.   He served from 2008-2014 as Vice-President and then President of the International Center of Medieval Art.
Read More
Read Less
Jill Neitzel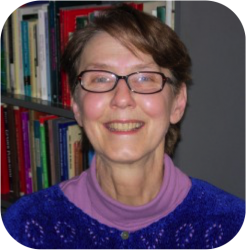 I am an anthropological archaeologist whose geographic and temporal focus is the late prehistoric U.S. Southwest.  My academic training and subsequent research have centered on material culture. In the anthropology concentration for my master's program in museology, my two courses of study were: 1) material culture and technology, and 2) anthropology of art. For my doctoral dissertation in anthropology, I analyzed how ceramic designs reflected patterns of regional interaction among the prehistoric Hohokam of south-central Arizona. In recent publications, I have compared how leaders among the Hohokam and Chacoans of northwest New Mexico displayed their power in different art forms and how the jewelry worn by groups throughout the prehistoric Southwest broadcast messages about personal identity and religious symbolism.
Read More
Read Less
Cindy Ott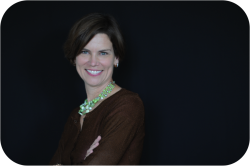 Cindy Ott is an associate professor in the history department at UD. Her fields of study include food and culture, U.S. environmental history, material and visual culture, and race and ethnicity studies. Her first book, Pumpkin: The Curious History of an American Icon, was published with William Cronon's Weyerhaeuser Environmental Books at the University of Washington Press in 2012.  Her current project Biscuits and Buffalo: Squashing Myths about Food in Indian Country looks at the ways Plains Indians have created food traditions in the twentieth-century that support a sense of American Indian identity.  Cindy has a long career in public humanities and continues to curate exhibitions. She is currently the President of the Society of Fellows at the Rachel Carson Center for Environment and Society in Munich, Germany and an executive board member of the American Society for Environmental History.
Read More
Read Less
Debra Hess Norris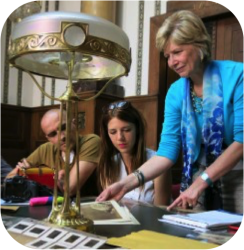 Debra Hess Norris is Chair of the Art Conservation Department, Director of the Winterthur/University of Delaware Program in Art Conservation, and Professor of Photograph Conservation at the University of Delaware. Since 1985, Norris has authored more than 30 articles and book chapters on care and treatment of photographic materials, emergency response, ethics, and conservation education; and taught more than 125 workshops and seminars for conservators and allied professionals globally – across North America and Europe and in the Middle East, in South America, Asia and Africa.  As chair, Norris has raised more than $17 million dollars to support the Department of Art Conservation and preservation initiatives worldwide.  She has co-led the Middle East Photograph Preservation Initiative (MEPPI) with the Arab Image Foundation, The Metropolitan Museum of Art, and the Getty Conservation Institute. With Nora Kennedy and other colleagues she has launched a similar photograph preservation training initiative in Sub-Saharan Africa starting with workshop in April 2014 in Benin. Norris co-edited a compilation of fundamental writings in the field of photograph conservation with Jennifer Jae Gutierrez – Issues in the Conservation of Photographs – published by the Getty Conservation Institute in 2010. She was the chair of Heritage Preservation (2003- 2008) and president of the American Institute for the Conservation of Historic and Artistic Works (AIC) (1993-97). She has served as president of the Conservation Center for Art and Historic Artifacts Board (CCAHA), US commissioner to UNESCO, and project co-director of The Andrew W. Mellon Collaborative Workshops in Photograph Conservation. Today she continues to serve on many boards and visiting committees. In 2002, Norris was inducted into the University of Delaware's Alumni Wall of Fame. Norris received the Rutherford John Gettens Merit Award for outstanding service to the AIC (1998), the Sheldon and Caroline Keck Award for excellence in the education and training of conservation professionals (2004), and the AIC University Products Award for distinguished achievement in the conservation of cultural property (2008). At the University of Delaware, Norris has also served in many senior administrative roles in the College of Arts and Sciences  as well as vice provost for graduate and professional education.
Read More
Read Less
Lauren Petersen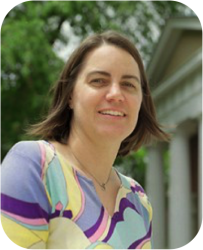 Lauren Hackworth Petersen, Professor, Dept. of Art History (Joint appointment in Women and Gender Studies), specializes in ancient Roman art and architecture. Her most recent book, The Material Life of Roman Slaves (co-authored with Sandra Joshel, Cambridge University Press, 2014), intervenes in scholarly debates on the archaeology of Roman slavery by searching for ways to see slaves in urban houses, city streets, workshops, and villas—to make slaves visible in the material remains where literature, law, and art tells us they were present. She is currently working on the archaeology of Roman religion and ritual, in addition to thinking about Roman cities and alternative narratives of their physical remains.
Professor Petersen's research and teaching interests include art in the everyday life of ancient Romans, the visual and material culture of Pompeii, classical art revivals and their meanings, and ancient constructions of gender and sexuality.
Read More
Read Less
Erik Rau
Erik Rau is Director of Library Services for Hagley Museum and Library, which documents this history of Americans' experience with the free enterprise system, especially businesses, technology, and industrial design. He oversees all of the Library's operations, including its collections development and management, conservation, programming and outreach. He joined the staff at Hagley in July 2011. He regularly speaks to groups about the importance of preserving records documenting the experience of business, innovation, and enterprise.
Raised in Oregon, Rau trained in industrial engineering as well as science and technology studies (STS) as a Stanford University undergraduate and earned his doctorate in History and Sociology of Science at the University of Pennsylvania. He has published on the history of operations research and the systems sciences, particularly their spread throughout industry, libraries, and the military since World War II. Between 1997 and 2011, he developed and taught a wide variety of history courses to graduates and undergraduates at Drexel University. Since 2012, he has co-directed the Delaware Public Humanities Institute (DelPHI) at the University of Delaware, an intensive two-week introduction to public engagement strategies for advanced humanities graduate students interested in material culture studies. Rau has also served on the board of the Delaware Humanities Council from 2007 to 2014, and as its chairman during 2012 and 2013.
Read More
Read Less
Thomas Rocek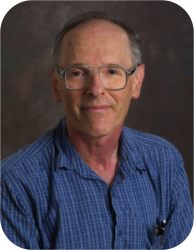 Tom Rocek is an archaeologist specializing in the United States Southwest. His research has included studies of historical Navajo settlements on the Navajo Nation (Navajo Multi-Household Social Units: Archaeology on Black Mesa, Arizona) and Formative through Late Prehistoric research in New Mexico, particularly within the Jornada branch of the Mogollon archaeological culture (The Henderson Site Burials: Glimpses of a Late Prehistoric Population in the Pecos Valley, with John Speth; Diversity on the Edge of the Southwest: Late Prehistoric Hunter-gatherers and Farmers of the Jornada Mogollon with Nancy Kenmotsu (editors) [in press 2017]).  His research interests include middle-range societies, agricultural origins, mobility and sedentism, quantitative analysis, and particularly comparative approaches to archaeological analysis (Seasonality and Sedentism : Archaeological Perspectives from Old and New World Sites, with Bar-Yosef (editors)).  Most recently, this comparative interests have included both the Formative period in the Southwestern United States and the Neolithic period in the Czech Republic. He is particularly interested in the a comparative perspective to examine the use of material culture by populations undergoing shifting patterns of cultural adaptation, and conversely, the analytical use of material culture in understanding those patterns.
Read More
Read Less
Catharine Dann Roeber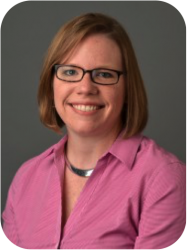 Dr. Roeber received her Ph.D. in history from the College of William and Mary, Williamsburg, VA. She completed her master's degree in early American culture at the University of Delaware as a Winterthur Fellow.  Her research interests, evidenced by her dissertation and her master's thesis as well as presentations at scholarly conferences, address the material and architectural heritage of Philadelphia and southeastern Pennsylvania. Additional areas of research include material culture studies, culinary history, and the history of print and ephemera. She also brings a diverse background of experience with archeology departments, research libraries, museums and cultural non-profits to the position.Dr. Roeber's teaching experience has included the Winterthur Program in American Material Culture (WPAMC) connoisseurship course in paintings and prints, as well as graduate and undergraduate courses at Villanova University and the College of William and Mary. She advises WPAMC theses and independent studies, especially related to prints and paintings. She has curated, co-curated, or coordinated exhibitions at Winterthur and the Brandywine River Museum, including Tiffany: The Color of Luxury (2015), Table Talk: Philadelphia in a New Nation (2014), Common Destinations: Maps in the American Experience (2013), and Seeing Red; Southeastern Pennsylvania Redware from Winterthur (2011).
Read More
Read Less
Vimalin Rujivacharakul
Professor Vimalin Rujivacharakul's research and writings focus on the interplay between architectural history, intellectual history, and cultural anthropology. She has published on architectural history and historiography, Sino-European intellectual history, history of cartography, history of collecting, and materiality of things. Her scholarship has been recognized with awards and fellowships from the Institute for Advanced Study (IAS, Princeton), Getty Research Institute (Los Angeles), Needham Research Institute (Cambridge, UK), Andrew W. Mellon Foundation, Social Science Research Council (SSRC), Japan Society for the Promotion of Science, Chiang Ching-kuo Foundation, and the Graham Foundation for Advanced Studies in the Fine Arts. Her current research examines the construction of world architectural discourse in visual and textual representations.
Professor Rujivacharakul supervises graduate students in both Art History and Art Conservation, and has served as reader and examiner of dissertations and theses for graduates both within and outside of the USA. Her current doctoral students study Material Culture and Materiality, History of Sino-European Lacquerware, Vernacular Architecture and Architectural Preservation in China's Borderlands.
Read More
Read Less
Margaret Stetz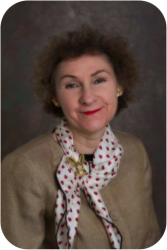 Margaret D. Stetz is the Mae and Robert Carter Professor of Women's Studies and Professor of Humanities in the Department of Women and Gender Studies at the University of Delaware. In March 2015, she was named by the magazine Diverse: Issues in Higher Education to its annual list of the "Top 25 Women in Higher Education." As well as being the author of volumes such as Gender and the London Theatre, 1880–1920 and Facing the Late Victorians, based on her exhibition work in nineteenth-century print culture, she has published more than 100 scholarly essays on subjects ranging from fashion studies to publishing history. The most recent include a chapter on steampunk for the volume Neo-Victorian Cities (Brill-Rodopi, 2015) and one on aesthetic dress for Crossings in Text and Textile (University Press of New England, 2015). Her essay on Gissing's New Grub Street and W. Robertson Nicoll's late-Victorian magazine, The Bookman, appears in the journal Victorian Periodicals Review (2015) and her essay on late-Victorian transatlantic women's comic works and their illustrations appears in Studies in American Humor (2015). Also published in 2015 was an essay on portraiture in the journalNineteenth-Century Studies, and one on late-Victorian versus neo-Victorian masculinities in the journal Victoriographies, along with her article on "Fashion and Literature" for the Blackwell Encyclopedia of Victorian Literature. Her essay on dress in women's Holocaust narratives will appear in the volume Long Shadows (Northwestern University Press) in 2016.  She has been curator or co-curator of twelve exhibitions on gender, art, literature, and print culture, including "Everything Is Going on Brilliantly: Oscar Wilde and Philadelphia," for The Rosenbach of the Free Library of Philadelphia in Spring 2015, and she is scheduled to be co-curator in 2016, with Mark Samuels Lasner, of an exhibition at the Central Library in Liverpool (UK) commemorating the 150th anniversary of the birth of the writer Richard Le Gallienne.
Read More
Read Less
Jennifer Van Horn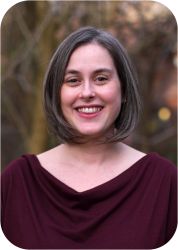 Jennifer Van Horn is an Assistant Professor of Art History and History at the University of Delaware. She specializes in the fields of early American art and material culture.  Her first book, The Power of Objects in Eighteenth-Century British America, is forthcoming (March 2017) from the Omohundro Institute/University of North Carolina Press.  The book ranges from engraved city views to portraits to dressing furniture to explore how elite American consumers assembled objects to form a new civil society on the margins of the British Empire.
Jennifer has recently been a Postdoctoral fellow at the National Portrait Gallery and Smithsonian American Art Museum where she worked on her second book project, tentatively titled: Painting Slaves: Intersections of Slavery and American Art, 1720-1880. This book examines the role enslaved African Americans played as producers and viewers of portraits in the plantation South, and uncovers the importance portraiture held for newly freed African Americans who engaged in acts of iconoclasm and patronage. A graduate of the Winterthur Program in American Material Culture (M.A.) and the University of Delaware (B.A. History and Art History), Jennifer received her Ph.D. from the University of Virginia.  She has published articles in American Art, Early American Studies, and Winterthur Portfolio, and worked as an assistant curator at George Washington's Mount Vernon. She has previously held a Predoctoral fellowship at SAAM, as well as a Postdoctoral fellowship at Winterthur Museum.
Read More
Read Less
Joyce Hill Stoner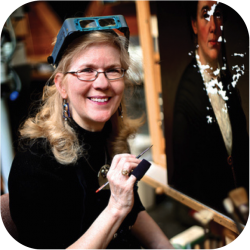 Joyce Hill Stoner received her B.A. from William and Mary in 1968 (Phi Beta Kappa, summa cum laude, with a major in Fine Arts and honors project in painting conservation). She received her M.A. from the NYU Institute of Fine Arts in 1970 and her Diploma in Conservation from the NYU Conservation Center in 1973. She was a Kress Visiting Scholar with John Brealey at the Metropolitan Museum (1980), and a Getty Visiting Scholar with Andrea Rothe at the Getty Museum (1985). In 1995 she completed a Ph.D. in Art History from the University of Delaware, focusing on the techniques of paintings, lithographs and decorated interiors by James McNeill Whistler. She began a pre-conservation program at V.C.U. in 1975. Stoner became the head paintings conservator at Winterthur in 1976, head of the conservation section in 1980, and served as Director of WUDPAC from 1982 to 1997. She became Chair in 1990 when WUDPAC became part of a Department, along with the new Ph.D. program in Art Conservation Research, which she squired through University and Winterthur Academic Committee approval. She was promoted to a full professorship in 1996 and resigned as Chair in 1997. She is now the Director of the UD Preservation Studies Doctoral Program.
Stoner has written over 80 articles or book chapters. She co-edited a multi-author 890-page Butterworth-Routledge book on The Conservation of Easel Paintings, in which was published in November 2012. She was senior conservator for the team treating Whistler's Peacock Room at the Freer from 1987 to 1992 and supervised the treatment of a 19' x 60' N. C. Wyeth mural in 1998. She has carried out treatments for the Freer Gallery of Art, Colonial Williamsburg, the Virginia Museum of Fine Arts, the Brandywine River Museum, the Wyeth family, and various private collectors; she continues an active program of treating paintings in the presence of the undergraduate and graduate students she is supervising. Her portrait was painted by Andrew Wyeth. She guest curated the show FACTORY WORK: WARHOL, WYETH, AND BASQUIAT and wrote for and coordinated authors for the catalogue. The show appeared in three venues in 2006-07. She co-curated another exhibition, WYETH VERTIGO, for the Shelburne Museum, summer 2013.
For the field, Stoner has served as Executive Director for the Foundation of the American Institute for Conservation (FAIC) from 1975-1979, coordinator of the FAIC oral history project (1975-present), Managing Editor of Art and Archaeology Technical Abstracts (1969-1985), and as a grant reviewer for the NMA, IMS, FAIC, Kress, and Getty Grant Program. She served as Vice President of the College Art Association until 2005 and on the IIC Council (as Vice President) and the Delaware State Arts Council until 2010, the Wyeth Foundation for American Art, the AATA Board of Editors for the Getty Conservation Institute, and the U.S. Senate Art Advisory Committee. Stoner was awarded the AIC University Products Lifetime Achievement Award in 2003, the AIC Paintings Specialty Group Award "for outstanding contributions to the field of paintings conservation" and the College Art Association and Heritage Preservation Award for Distinction in Scholarship and Conservation, both in 2011.
Read More
Read Less
Monica Dominguez Torres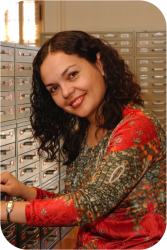 Professor Domínguez specializes in Renaissance and Baroque art in the Iberian World, with particular interest in the cross-cultural exchanges that took place across Spain and the Americas during the period 1500-1700. She received a B.A. in Art History from the Universidad Central de Venezuela, a Masters in Museum Studies and a Ph.D. in the History of Art from the University of Toronto, Canada. Since 2005, she holds a joint appointment in Latin American and Iberian Studies. Her book Military Ethos and Visual Culture in Post-Conquest Mexico (Ashgate, 2013) investigates the significance of military images, symbols and insignia in sixteenth-century Mexico, showing how certain interconnections between martial, social, and religious elements resonated with similar intensity among Mesoamericans and Europeans, creating cultural bridges between these diverse communities. With Professor Wendy Bellion, she co-edited Objects in Motion: Art and Material Culture across Colonial North America (2011), a special issue of the journal Winterthur Portfolio featuring papers presented at an international symposium they organized at the University of Delaware in 2008.
Her current book-length project, tentatively entitled "Pearls at Court,"examines the relationship between the early modern pearl industry and European courtly art, considering not only the cultural currency that pearl shad in the early modern period, but also the bitter international rivalries and contestations of power that characterized the pearl industry in the Atlantic world.
Read More
Read Less
Sarah Wasserman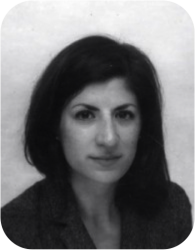 My research and teaching examine the stories that things can tell, even when they are absent. I am currently at work on a book entitled The Death of Things: Ephemera in America, which examines literary representations of ephemeral objects in American culture from the beginning of the twentieth century until today. I am especially interested in the historical and affective work that objects do in contemporary American fiction.  How do the material dimensions and preoccupations of literary texts help imagine alternative modes of being and relating? How does literature function as an archive for minor or transient objects? My work draws upon materialist phenomenology, psychoanalysis, and urban studies to apprehend the way that literature registers the shifting contours of the material world.  A recently published volume considers obsolescence as a historical phenomenon, an aesthetic practice, and an affective mode.
Sarah has recently signed on as the "curator" of Stanford University's online colloquy on "Thing Theory in Literary Studies," a part of the larger site, arcade.stanford.edu.  The site will launch at the end of this year.

Sarah's article, " The Menace of the New: Mourning the world of tomorrow at the 1939 New York World's Fair" was published in the volumeNew York, New York: Urban Spaces, Dreamscapes, Contested Territories (Peter Lang).

Sarah gave an invited lecture at Princeton University in December 2015.  Her talk, "Object Relations: Psychoanalysis and Material Culture Studies," is a piece drawn from her current book project. 

In late August 2015, Sarah was interviewed for a one-hour radio show about obsolescence that appeared on WNPR: http://wnpr.org/post/obsolescence-novelty-versus-nostalgia-age-mass-production#stream/0

Read More
Read Less
Lance Winn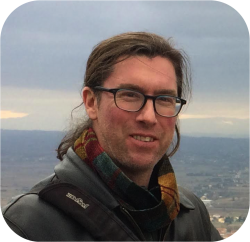 Winn's personal work searches for the language embedded in processes of reproduction. From painting to kinetics and three-dimensional modeling, he investigates the nature of the image, particularly in relation to mediation and technology. His academic research is directed most specifically towards a history of modernity, best represented by Benjamin's Arcades Project, and extending into material culture, architecture, and the affects of time on objects. Alongside this research Winn is studying alternate systems of visualization, particularly thermal imaging and other ways of seeing outside the visual spectrum, and is working with ways of capturing three-dimensional information. Through University grants he has studied three-dimensional scanning and other dimensional digital inputs as well as large-scale methods for outputting models from virtual space.
Winn is a faculty member in the Center for Material Culture Studies where he has been a part of several colloquia, including the "Spaces of Shopping" which became the impetus for the book "Shopping: Material Culture Perspectives," published by the University of Delaware press. He has written catalogue essays for "Reproduction" at Lemberg Gallery; for Brian Bishop's solo show titled "Pause" at the University of Delaware ; and for a show he curated at the University of Delaware Galleries called "InWords," that included an international group of artists who work with language as material. Most recently he co-wrote the essay "The Object of Nostalgia" with colleague Rene Marquez for a show they curated at Columbia College in Chicago, and wrote a catalogue essay for the work of Chris Hyndman's exhibition "No Touching Zone," at the University of Michigan.
Winn's personal work has been included in a range of recent books spanning themes from three-dimensional typography to Paul Virilio's influence on contemporary artists. He has been nominated for the Louis Comfort Tiffany Award for painting, and his work was represented in an article on new forms of drawing that was published in Contemporary Magazine. Winn's work has been shown nationally and internationally and in 2007 was part of a five-year survey at the Freedman Gallery.
In collaboration with Simone Jones, Winn's robotic projections have been shown most recently as part of The Montreal Biennale; at The Museum of Vancouver in conncetion with the 21st International Symposium on Electronic Art; Nuit Blanche in Toronto; the Ronald Feldman gallery in New York, and the Icebox in Philadelphia. Their work was presented at the Electra Festival, in "Stop," a two-part show of international artists in Montreal, at the Banff Center for the Arts in Canada, "Media City 11 International Festival of Experimental Film and Video Art" in Windsor, Ontario, and in "Machine Life" at the Davies Foundation and Samuel J. Zacks Galleries in York, Ontario.
Read More
Read Less
Julian Yates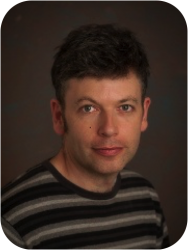 Julian Yates received his B.A. (Hons.) in English Language and Literature from St. Anne's College, Oxford University in 1990 and PhD in English Literature from UCLA in 1996. He specializes in Medieval and Renaissance British Literature, literary theory, material culture studies, and questions of ecology / environmental humanities. He is the author of some thirty essays on Medieval and Renaissance literature and culture, questions of ecology, literary theory; and author or editor of four books: Error, Misuse, Failure: Object Lessons from the English Renaissance (University of Minnesota Press, 2003), which was a finalist for the MLA Best First Book Prize; What's the Worst Thing You Can Do To Shakespeare? (Palgrave Macmillan, 2013), co-authored with Richard Burt; Object-Oriented Environs in Early Modern England (Oliphant Books, forthcoming 2015), co-edited with Jeffrey Jerome Cohen; and The Multispecies Impression (University of Minnesota Press, forthcoming 2016). Professor Yates's research has been supported by grants and awards from the Andrew Mellon Foundation, at the Huntington Library; University of Pennsylvania's Humanities Forum; a long-term NEH award at the Folger Shakespeare Library; and a Franklin Award from the American Philosophical Society.
Read More
Read Less