UD faculty and students are widely recognized for their innovative research in material culture studies. This research takes many forms: from archival work and scholarly articles to art installations and digital exhibitions. The Center's Working Groups and ThingStor offer faculty and students the opportunity to collaborate and explore new, interdisciplinary ideas through dynamic digital projects, speaker series, reading groups, and site visits.
CMCS faculty and graduate students convene every year in thematic Working Groups to explore current issues in material culture studies. Learn more about CMCS Working Groups past and present — and join a conversation!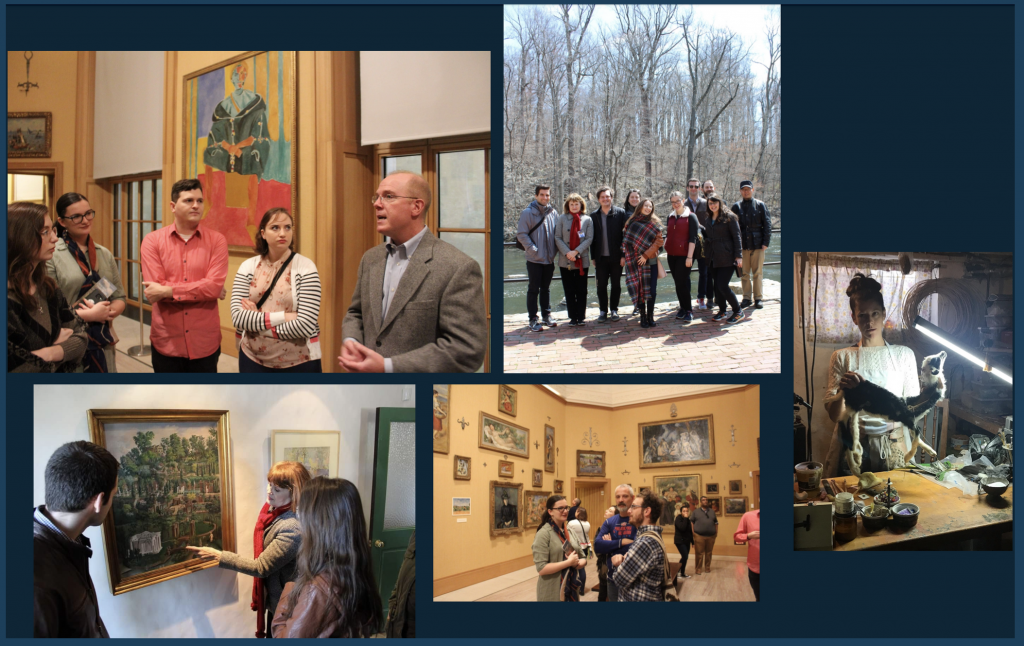 CMCS Co-Director Martin Brückner and Working Groups of UD students created ThingStor in 2015. ThingStor is an interactive database that enables users to recognize, understand, and conduct new research on historical material objects referenced in works of literature and the visual arts. Over time, ThingStor has developed into a collaborative research project focusing on objects from the long nineteenth century. As the ThingStor archive grows, the database will cross-connect object references with historical contexts, critical analysis, representative illustrations, and other sources. Explore the database or join the ThingStor working group by emailing Dr. Brückner at mcb@udel.edu.