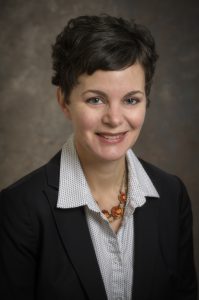 Wendy Bellion
| | |
| --- | --- |
| Position: | Associate Professor, Department of Art History |
| Office: | 318 Old College, Newark, DE 19716 |
| Phone: | 302.831.8415 |
| Fax: | |
| Email: | wbellion@udel.edu |
​Professor Wendy Bellion (Ph.D. Northwestern University) teaches American art history and material culture studies. Professor Bellion's scholarship takes an interdisciplinary approach to American visual and material culture, focusing on the late colonial and early national United States and exploring American art within the cultural geographies of the British Atlantic world and early modern Americas. Her book Citizen Spectator: Art, Illusion, and Visual Perception in Early National America (2011), which was awarded the 2014 Charles C. Eldredge Prize for Outstanding Scholarship by the Smithsonian American Art Museum, examines the exhibition of illusionistic paintings and optical devices within post-revolutionary cultures of sensory discernment and undeceiving. She is also co-editor (with Professor Mónica Domínguez Torres) of Objects in Motion: Art and Material Culture across Colonial North America (2011), a special issue of the journal Winterthur Portfolio. Her new book project – The Great Fall: Iconoclasm in New York City since the American Revolution – explores the long life of material violence in American history, focusing on public sculptures and their destruction. Her publications include essays on trompe l'oeil representation, sculpture, drawing instruments, theatrical illusion, and art-historical methodologies.​
Professor Bellion taught at Rutgers University and the College of William and Mary before joining the University of Delaware in 2004. She has also served as Acting Director of the Winterthur Program in American Material Culture, and as a Visiting Professor for the Terra Foundation for American Art/Institut National d'Histoire de l'Art, teaching at the Université de Paris 7 (Paris Diderot) and the École Normale Supérieure. An elected member of the American Antiquarian Society, she been awarded grants and fellowships from the American Antiquarian Society, Center for Advanced Study in the Visual Arts (National Gallery of Art), Henry Luce Foundation, Library Company of Philadelphia, National Endowment for the Humanities, Omohundro Institute of Early American History and Culture, and Winterthur Museum. She has contributed to exhibitions at the National Gallery of Art, the Art Institute of Chicago, the Newberry Library, and the National Museum of Women in the Arts. She currently serves on editorial boards for the University of Delaware Press and the journal Winterthur Portfolio.
At the University of Delaware, Professor Bellion advises graduate students in American art history and serves on the Executive Committee of the Winterthur Program in American Material Culture. Her undergraduate courses include surveys of American art history and seminars that explore topics ranging from the artistic and scientific cultures of early Philadelphia to Surrealism in the United States. Her graduate seminars include courses on methodology and historiography, the circle of Charles Willson Peale, visual culture and the late Enlightenment British world, and American sculpture. She has also co-taught seminars exploring the transcultural arts of the colonial Americas; English design history, and the painting and literature of the American Revolution.​