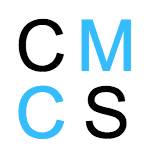 The Center for Material Culture Studies is proud to support the advancement of material culture theory and practice at University of Delaware. We offer programs, funding, and opportunities for faculty, graduate, and undergraduate scholars who are passionate about material culture and come from a wide variety of disciplines.
Learn More About What We Do:
CMCS: A History 2000 – 2020
To mark our 20th anniversary, the Center has developed an illustrated history of CMCS on the ArcGIS platform StoryMaps. Explore our rich history by scrolling through the window below, or click here to view the project on the StoryMaps website.