The CMCS Advisory Committee members offer guidance to the Directors on strategic planning and Center initiatives, and assist in the vetting process for CMCS grants. Below, learn more about the four inaugural members of the Advisory Committee: Lu Ann De Cunzo, Thomas Guiler, Curtis Small, and Jaipreet Virdi.
---
Lu Ann De Cunzo – Professor, Department of Anthropology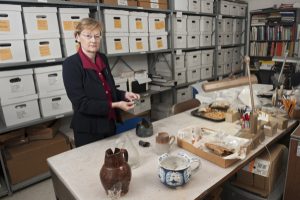 Lu Ann De Cunzo is a professor of Anthropology at the University of Delaware. She earned a Ph.D. in American Civilization from the University of Pennsylvania. In her research and teaching she specializes in historical archaeology and anthropology with a focus on the 17th to early 20th century culture history of the Middle Atlantic region, and the heritage legacy of this era. She has directed public archaeological projects in Pennsylvania, Delaware and southern New Jersey in collaboration with historical organizations, public agencies, community groups, and students. Her research interests include urbanization and institutions, the cultures of agriculture, colonialism, and the rise of consumerism in the modern world.
Thomas Guiler – Assistant Professor of History and Public Humanities Academic Programs, Winterthur Program in American Material Culture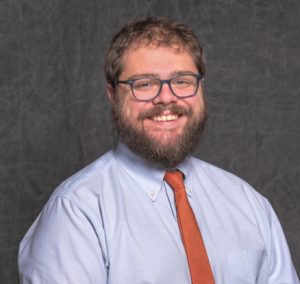 Dr. Guiler received his Ph.D. in American History from Syracuse University and a Bachelor's Degree in History and Philosophy from the University of Scranton. His research interests focus on utopian and intentional communities in 19th and 20th century America and resulted in his dissertation on communal groups in the Arts and Crafts Movement: Roycroft, Byrdcliffe, and Rose Valley. A native of Upstate New York, Dr. Guiler researches and teaches 19th and 20th century American cultural and social history and has particular interests in the history of Upstate, New York, material culture, business, international relations, social protest, decorative arts, and the digital and public humanities. He founded and continues to manage UpstateHistorical (www.upstatehistorical.org), an interactive website that brings the rich history of Upstate New York to life by pinning key historic sites with text, photographs, audio, and video content to tell the story of a particular place, the people that lived there, and events at that location.
Curtis Small, Ph.D. – Senior Assistant Librarian and Coordinator, Public Services, Special Collections, Morris Library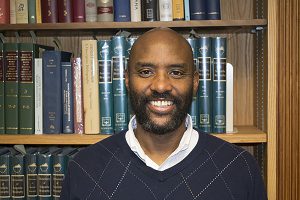 Curtis Small is a librarian and coordinator of public services for the Special Collections department at University of Delaware Library. He regularly teaches and lectures based on books and manuscripts from the collection. In 2017, he curated the exhibition Issues and Debates in African American Literature at UD Library. In 2019, Curtis was co-curator of  Drawing Connections: Illustration and the Written Word , an exhibition at University of Delaware Museums. In that same year, he was a co-organizer of the Black Bibliographia conference, sponsored by the Center for Material Culture Studies at UD. Curtis has interests in literature, book history and African American print culture in particular.  He also works to increase racial diversity and equity among professionals in the fields of archives and special collections. He holds a PhD in French from New York University and an MLIS degree from the School of Library and Information Science at Simmons University.
Jaipreet Virdi – Assistant Professor, Department of History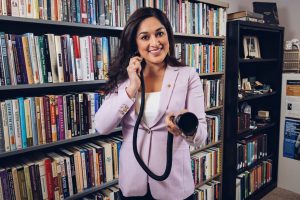 Dr. Jaipreet Virdi is a historian of medicine, technology, and disability. She received her M.A. (2008) and Ph.D. (2014) from the Institute for the History and Philosophy of Science and Technology at the University of Toronto. Her research concentrates on the way medicine and technology impacts the lived experiences of disabled people, and how disabled people in turn, have historically been central to technological innovations. Dr. Virdi's first book, Hearing Happiness: Deafness Cures in History (University of Chicago Press, 2020) rethinks how therapeutic negotiation and the influence of pseudo-medicine shaped what it meant to be a "normal" deaf citizen in American history. Her teaching is informed by her digital humanities project, Objects of Disability, which is currently being built. This project is an online resource database and narratives of historical artefacts used by, and/or crafted by, Canadians with disabilities, including adapted snowshoes for a one-legged person, iron hand prostheses, crafted purses for hearing devices, and more.