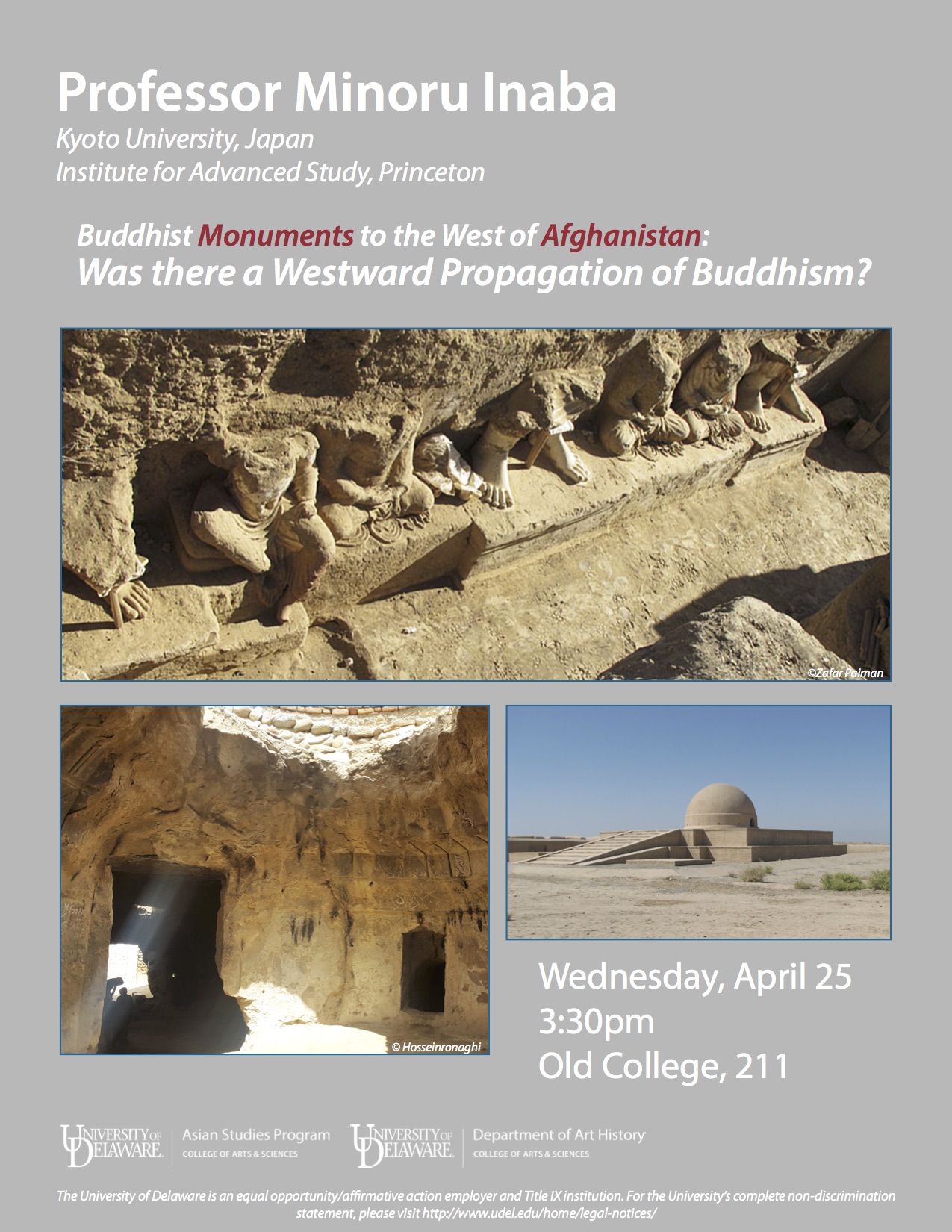 Professior Minoru Inaba (Kyoto University/Princeton) is a world-renowned archaeologist of Central Asia and Afghanistan. He will be speaking on one of the most illusive subjects in modern-day archaeology – the study of Buddhist monuments in Western Afghanistan. His talk will be in the style of those at the Institute for Advanced Study at Princeton, therefore he has made his paper available for circulation among those planning to attend.  Copies of his paper will be available in Old College Room 318, and can also be emailed to guests upon request. Please contact Dr. Vimalin Rujivacharakul (vimalin@udel.edu) with any questions or to request a copy of the presentation.
WHEN: April 25th at 3:30pm
WHERE: Old College, Room 211
*The "Monuments in Afghanistan" lecture is sponsored by the Department of Art History and Asian Studies Program of the University of Delaware.* Poster is designed by Cory Budden, Department of Art History.