Problem Solving: Highlights from the Experimental Printmaking Institute
Mechanical Hall Gallery, Now – 

May 11, 2018 
In 2016, University of Delaware Museums received a generous gift of over fifty prints from the Experimental Printmaking Institute (EPI). Founded at Lafayette College by Curlee Raven Holton, the Institute was developed as a center for collaborative and innovating printmaking in which artists-in-residence work alongside undergraduate students and professional printmakers to produce innovative art that would not be possible without the provided studio space. The prints created at the Institute are experimental in both the media used and the techniques employed. The gift, made by Holton, has greatly enriched the Museums' collections of works by artists such as Sam Gilliam, Benny Andrews, and Faith Ringgold. Artists new to the Museums' collections include Willie Cole and Arcmanoro Niles.
Now on view at the Mechanical Hall Gallery, this new exhibition features highlights from the Institute's gift alongside selections from the Museums' collection of Institute-affiliated artists' works. Visitors will be given the opportunity to examine the relationships between works created before, during, and after an artist's residence at the Institute. "Problem Solving" is inspired by Holton's contention that, "Experimentation in the printmaking studio has a lot to do with problem solving" (Interview 2014). The exhibit's curator, Galina Olmsted (Art History) says that,
"By pairing prints from Holton's gift with other works by the same artists, this exhibition highlights the problem solving inherent to artistic experimentation in new and diverse media."
For example, the exhibit pairs Kevin Cole's sculpture Dreams Over Memories (1992) with his embossed print Silent Dreams for Nia (2006). The juxtaposition of the two works, says Olmsted, is intended to prompt viewers to consider the ways in which Cole's interest in abstraction and space translates across media.
Click Here For More Information On Upcoming Events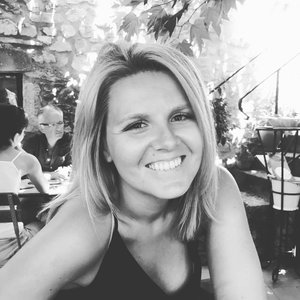 About the Curator:
Galina Olmsted is a doctoral candidate in the Department of Art History at University of Delaware. Her research specializes in nineteenth-century European Art. She is currently serving as the graduate research assistant for UD Museums. Olmsted was a fellow at the Delaware Institute for Public Humanities (DELPHI) in 2017.