The Methods in Material Culture Graduate Student Working Group is an interdisciplinary organization of graduate students at the University of Delaware focused on sharing material culture methodologies. The group convenes throughout the fall and spring semesters for events on- and off-campus to explore methods both with each other and with community partners. Events include field study, lectures, writing groups, workshops, and more. All graduate students are welcome to attend events.
Check out the flyer below for more information about the exciting events planned this semester, including a Zoom happy hour on September 28th from 5-6pm to get to know new faces and introduce the working group!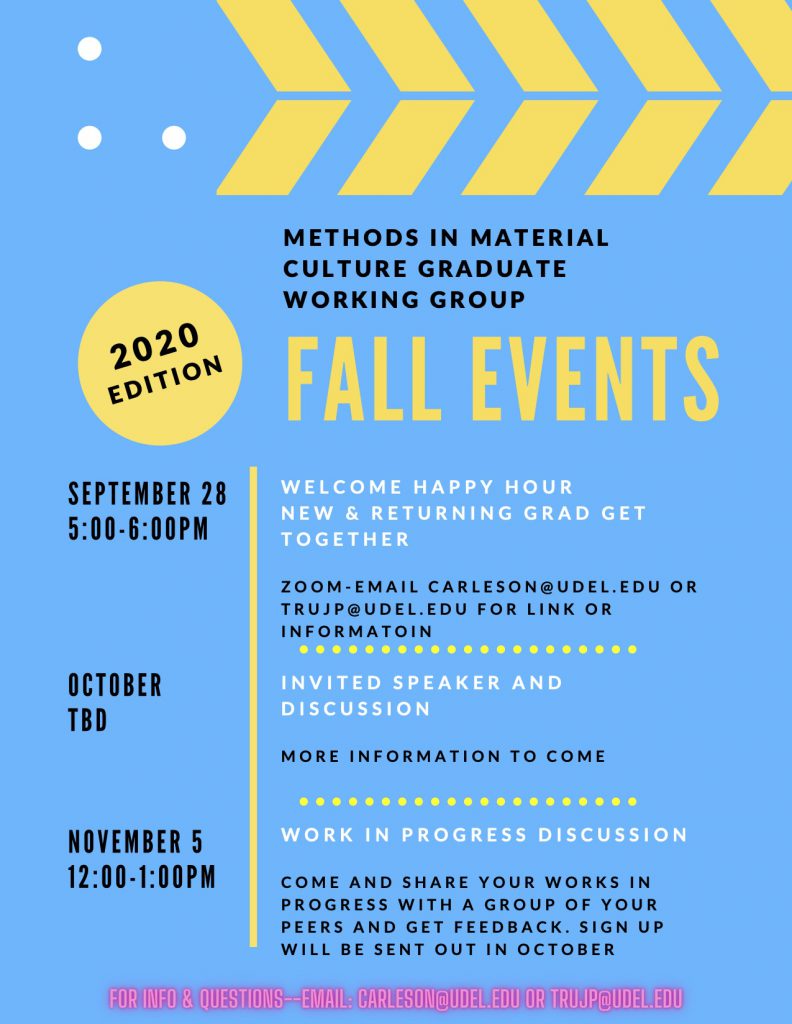 Contact the working group's co-chairs, Jackson Truschel (trujp@udel.edu) and Nora Ellen Carleson (carleson@udel.edu) for further information.