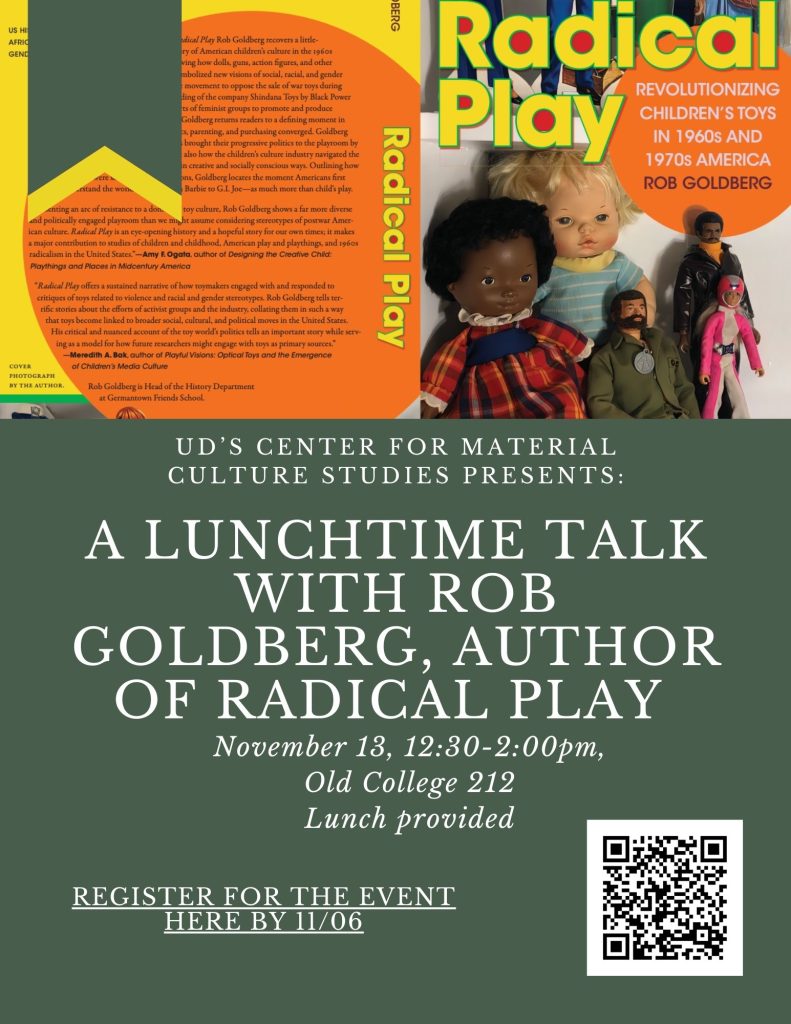 The Center for Material Culture Studies is delighted to present a public lunchtime talk by Dr. Rob Goldberg, author of Radical Play: Revolutionizing Children's Toys in 1960s and 1970s America (Duke University Press, 2023). The talk will take place on Monday, November 13th at 12:30 pm in Old College 212.
Dr. Goldberg's book, according to Alexandra Lange in The New Yorker, "describes how toys became political during the sixties and seventies—from Lionel Corporation's toy trains' embrace of anti-violence rhetoric to wooden figurines that allowed children to assemble families more complex than a husband, wife, and two kids. American culture was convulsed by Vietnam War protests, Title IX disputes, and the Equal Rights Amendment debates, and toys were enlisted in the fights for empowerment and equity by women and people of color."
This in-person event includes lunch for all attendees. Registration is required; please visit this link by Monday, November 6.
Rob Goldberg is an historian of American childhood, toys, and play, and received his Ph.D. in History from the University of Pennsylvania. He is currently Head of the History Department at Germantown Friends School in Philadelphia.