"Methods in Material Culture" Working Group
Friday, April 21 / 12PM-1PM
Munroe Hall
The Center for Material Culture Studies is pleased to announce a new effort to encourage interdisciplinary research in material culture here at UD: a "Methods in Material Culture" graduate student working group!  The working group will be facilitated by and for grad students to encourage communication across departments, and exchange ideas about research methods.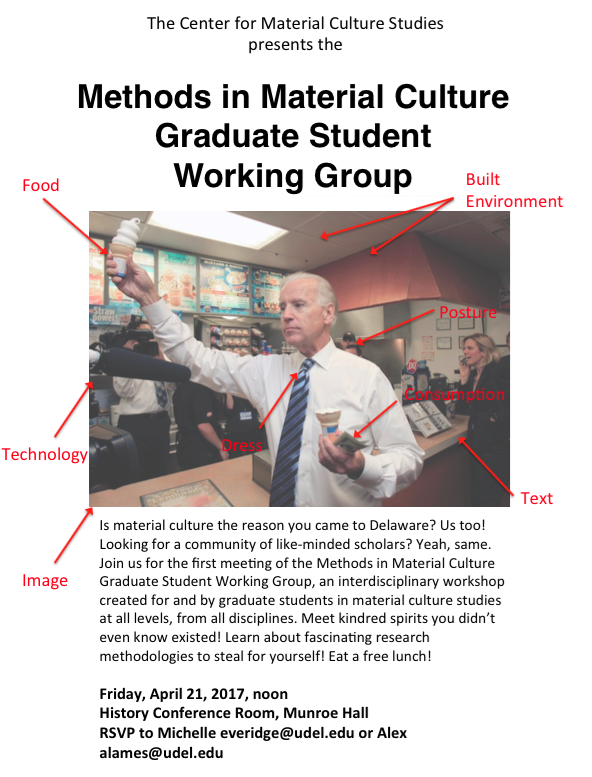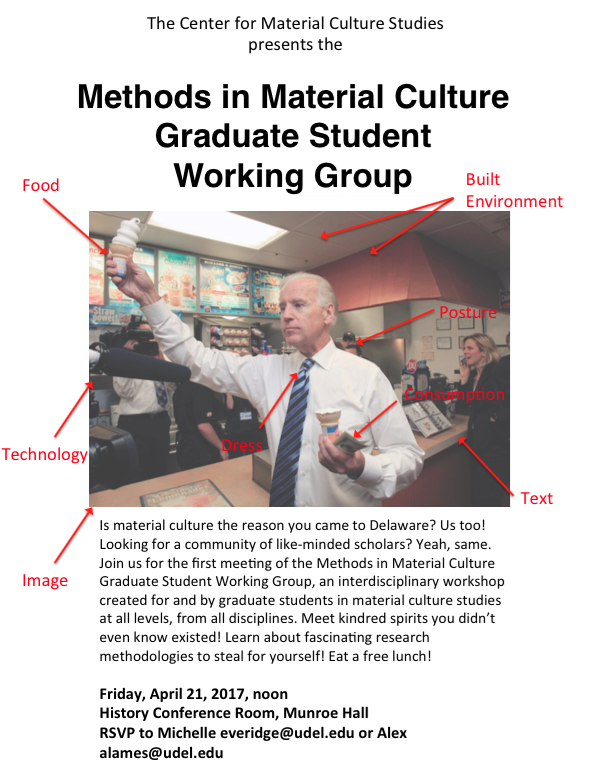 The primary goal of the group is two-fold: first, to build a sense of community around material culture studies here at UD, and second, to equip attendees with a toolbox of research methods drawn from across the disciplines.  We want to celebrate UD's leadership in material culture studies and support the success of our collective research efforts.
Programs sponsored by the working group will reflect the wants and needs of attendees.  This semester's meetings will begin with a free, hot lunch and informal conversations, followed by discussions on methods employed in material culture study.  Our first meeting on Friday, April 21st from noon to 1:00 p.m. in the History Department Conference Room on the second floor of Munroe Hall will be an opportunity for introductions and sharing ideas for future programs.
Please RSVP to everidge@udel.edu and/or alames@udel.edu byWednesday the 19th, so we buy enough food for the group.  Looking forward to seeing you at the meeting!