Creating Brilliance: A 21st-Century Look at 19th-Century Lighting
When: October 27–28, 2017
Where: Winterthur Museum, Kennett Pike, Winterthur, Delaware 19735
Join lighting specialists and enthusiasts, museum and historic house curators, students, and preservation and technology experts for a two-day symposium focused on material and social histories of artificial light in North American interiors.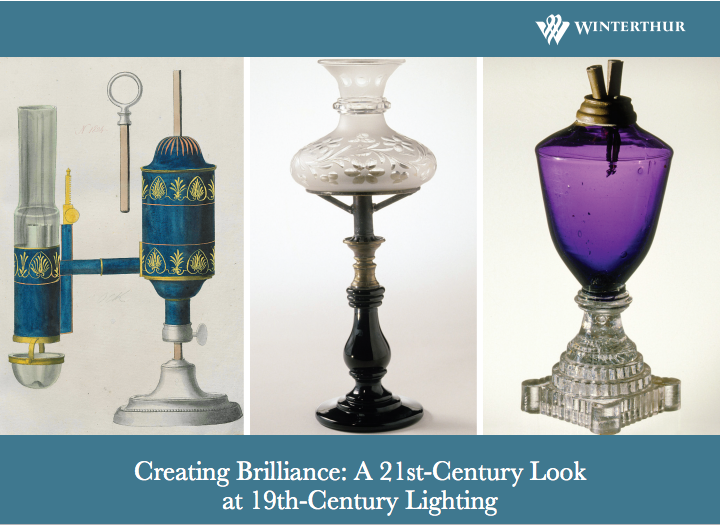 During the nascent era of electrical lighting, Winterthur Museum's founder Henry Francis du Pont sought to balance desires for modernity and authenticity in the rooms and spaces he created. The dialogue between artificial light and decorative arts remains pertinent today. Please join us for these illuminating conversations and live demonstrations of nineteenth-century lighting devices. For more information, download our conference brochure.
Registration is open. There are three ways to register: print, complete form, and mail with payment to Winterthur Information and Tours Office,5105 Kennett Pike, Winterthur, Delaware 19735 or  fax to 302.888.4953; or call 800.448.3883. Download our scholarship application.