Fo Wilson, Chicago-based artist, curator and educator, is the 2017 Paul R. Jones Annual Lecturer and the second distinguished visiting scholar in University of Delaware's African American Public History and Material Culture series. Her current long-term installations include, Eliza's Peculiar Cabinet of Curiosities, at the Lynden Sculpture Garden in Milwaukee, Wisconsin; and Sounding Bronzeville, a public work commissioned by the Field Museum and Chicago Park District in the park's Burnham Wildlife Corridor in Chicago.
Wilson will be on campus March 13-15th to meet with students, faculty and staff, lead a workshop on the intersection of material culture and art, and deliver a public lecture. Fo Wilson's talk, The Liminality of Race and Representations of Blackness, is Tuesday, March 14th, 4 PM at Bayard Sharp Hall. The presentation is free and open to the public.
The Paul R. Jones Lecture is an annual event. Wilson's campus visit is co-sponsored by the College of Arts and Sciences, the Paul R. Jones Initiative, the IHRC and the University Museums.
For further information about this event, find contact information here.
Fo Wilson (Folayemi) is an artist, maker and designer; an educator, writer and independent curator. She uses constructed space and furniture forms to create experiences that reposition historical objects and/or aesthetics in a contemporary context and offers audiences new ways of thinking about and interacting with history. Wilson earned a MFA from the Rhode Island School of Design and is an Associate Professor at Columbia College Chicago. She lectures about art, design and craft to international audiences, and her writing and reviews have appeared in NKA, Journal of Contemporary African Art, the International Review of African American Art (IRAAA), and Communication Arts. Her curatorial projects include: The New Materiality: Digital Dialogues at the Boundaries of Contemporary Craft (2010), which originated at the Fuller Craft Museum in Massachusetts and traveled to such national venues as the Milwaukee Art Museum; and Ekphest: A Festival of Art and Word (2015), that presented original poetic responses to work in the collections of various Chicago museums and institutions. Her design work is included in the collection of The Cooper Hewitt National Museum of Design.
See more here: http://fowilson.com/home.html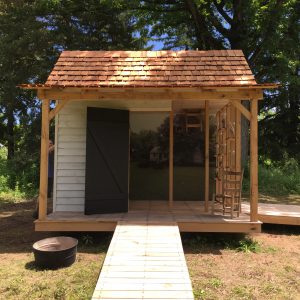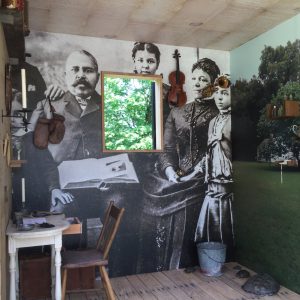 Images:
Installation views: Eliza's Peculiar Cabinet of Curiosities, 2016
Lynden Sculpture Garden
Milwaukee, WI
Courtesy of the artist