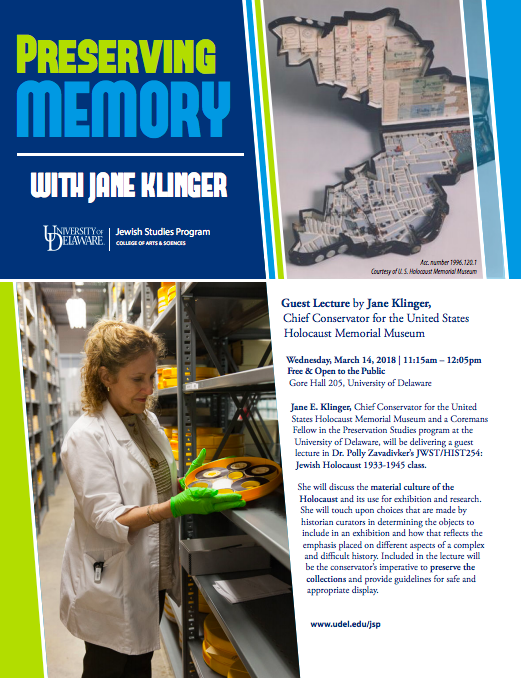 Jane Klinger, Chief Conservator for the United States Holocaust Memorial Museum and a Coremans Fellow in the Preservation Studies program at the University of Delaware, will be delivering a guest lecture on the material culture of the Holocaust and its use for exhibition and research. Jane Klinger is also a Delaware Public Humanities Institute (DELPHI) alumnus. 
WHEN: March 14, 2018, 11:15am-12:05pm
WHERE: Rm. 205, Gore Hall
*Free and Open to the Public
View the University of Delaware calendar event here.
View/Print Flyer here.