Students and faculty from the Center for Material Culture Studies at the University of Delaware are proud to announce the launch of the first database prototype connecting objects, literature, and the visual arts!
You can visit ThingStor at:  https://sites.udel.edu/thingstor/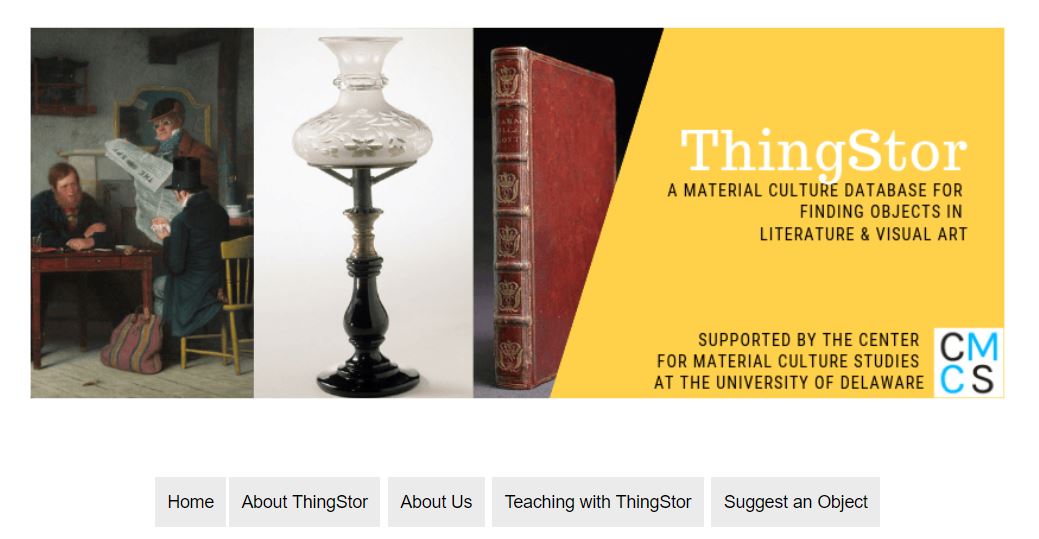 ThingStor is conceived to provide an interactive digital database that enables students and scholars to recognize, understand, and ultimately conduct new research on or teach with material objects referenced in the works of literature and the visual arts.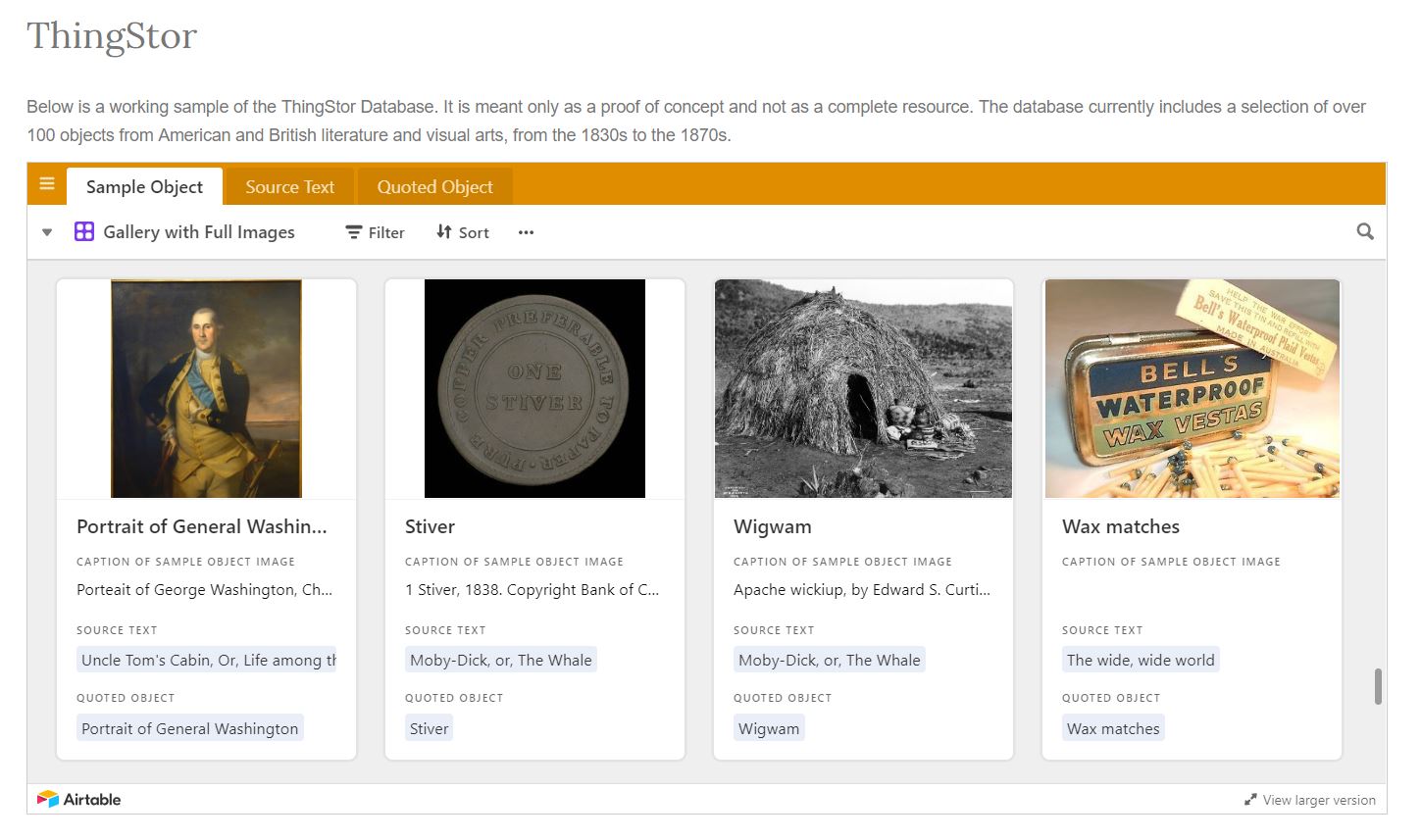 The prototype is operated by an Airtable database that will continually update and grow the current number of 100 plus objects. In the section "About ThingStor" you can read about the project's history, current scope and future plans. "About Us" shows the list of participants (past and current) whose passion for Material Culture Studies has made ThingStor possible. They are students, faculty, librarians, and curators working at the University of Delaware. "Teaching with ThingStor" is currently a work in progress that aims at creating teaching materials for undergraduate and graduate courses interested in connecting material culture to their various disciplines and studies. Finally, the section "Suggest an Object" invites you to participate in the project; it connects you to an online form where you can enter objects that you have discovered when reading American or English literature or viewing works of visual art produced between 1660 and 1914.
Again, ThingStor is now live and we invite you to explore it at  https://sites.udel.edu/thingstor/