Professor Alison Parker's biography of the civil rights activist and Black feminist Mary Church Terrell, Unceasing Militant: The Life of Mary Church Terrell (UNC Press, 2020), has been featured in Ms. Magazine and on C–SPAN American History TV.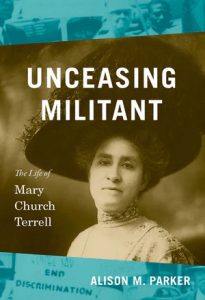 Born into slavery during the Civil War, Mary Church Terrell (1863–1954) would become one of the most prominent activists of her time, with a career bridging the late nineteenth century to the civil rights movement of the 1950s. The first president of the National Association of Colored Women and a founding member of the NAACP, Terrell collaborated closely with the likes of Frederick Douglass, Ida B. Wells, and W. E. B. Du Bois. Unceasing Militant is the first full-length biography of Terrell, bringing her vibrant voice and personality to life. Though most accounts of Terrell focus almost exclusively on her public activism, Alison M. Parker also looks at the often turbulent, unexplored moments in her life to provide a more complete account of a woman dedicated to changing the culture and institutions that perpetuated inequality throughout the United States.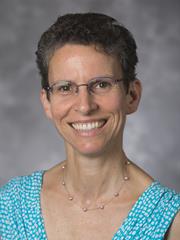 Drawing on newly discovered letters and diaries, Parker weaves together the joys and struggles of Terrell's personal, private life with the challenges and achievements of her public, political career, producing a stunning portrait of an often-under recognized political leader.
Click here for a limited preview of the biography and to purchase the book.